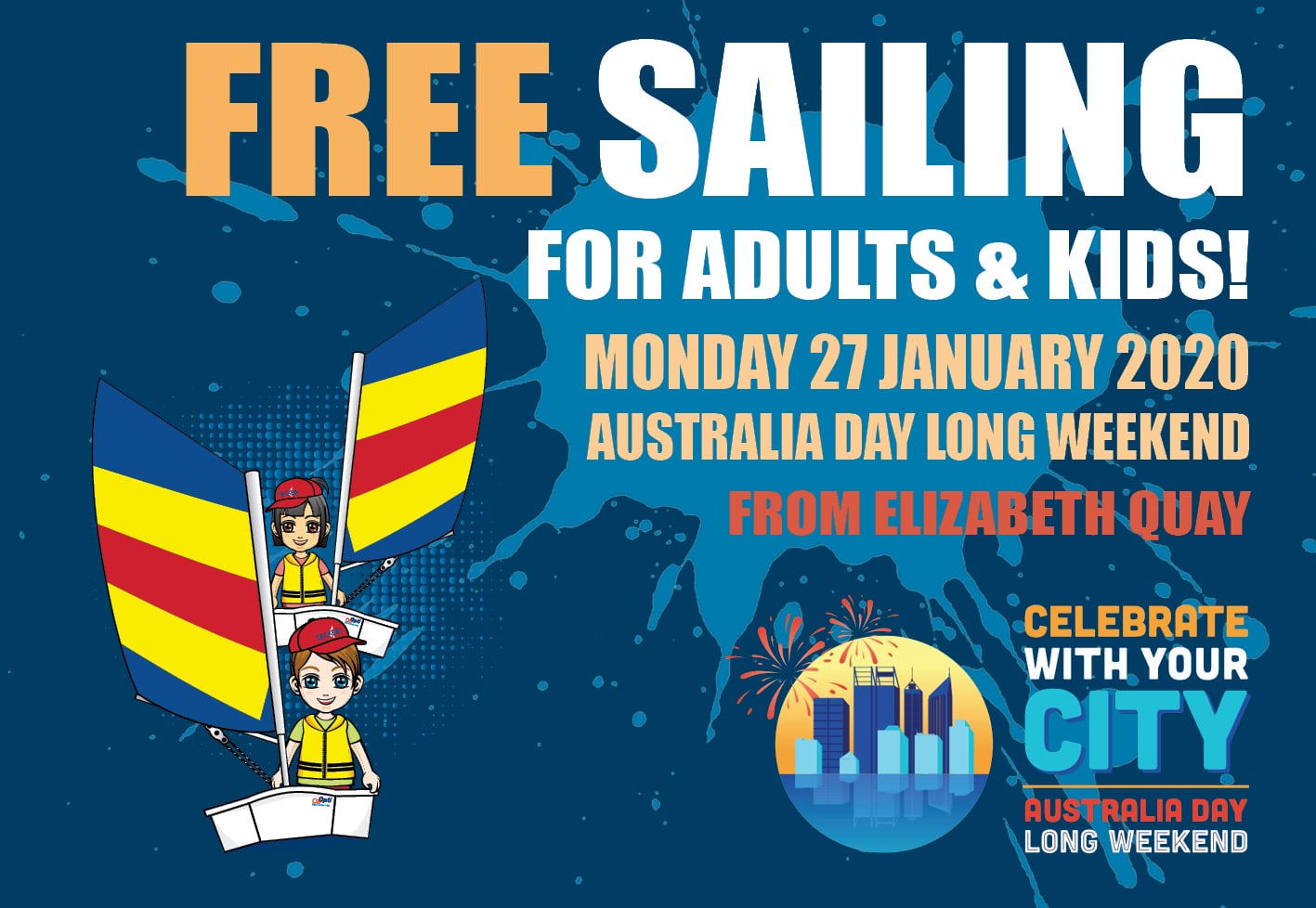 Free Sailing for the People of Perth
On the Monday of the Australia Day Long Weekend
As part of the 2020 City of Perth Festival of Sail
On Monday 27 January, Free Sailing will be back in Elizabeth Quay for the general public of the City of Perth to try the sport in a safe, fun and non-threatening way as part of the 2020 City of Perth Festival of Sail.
WHEN?
On Monday 27 January 2020 from 10am to 4pm
WHERE?
We will have a tent set up near the Spanda in Elizabeth Quay!
WHO?
Sailing is great for just about any age! Ages 4-12 for the little Tacker boats and ages 5+ for the big sailing yachts
HOW MUCH?
Come and try sailing for FREE this Australia Day long weekend!
No need to pre register – you can just turn up and sign up on the day and we will get you out sailing! Bring your friends or family, wear cool, comfortable clothing and wear sunscreen and a hat. See you there!
Thank You to Our Sponsors & Event Partners