Thursday 30 January 2020

8:30am – 11:30am

The Rooftop at The Lucky Shag Bar, Barrack Street Jetty
Swan River Sailing, Royal Freshwater Bay Yacht Club and the City of Perth have joined forces to establish this event in order give the women of corporate Perth the opportunity to discover the benefits that the sport of sailing has to offer!
Guests will arrive at the Rooftop by the Lucky Shag on Barrack Street Jetty between 8:00 and 8:30am on Thursday, 30 January 2020. Tea and coffee will be available for guests to enjoy whilst listening to the welcome addresses and a keynote address from a guest speaker, still to be announced.
Once the speeches are over, guests will split into teams of up to ten and introduced to their skippers for the day. Each boat will have a Highly Experienced Skipper on board – including Olympic level competitors and coaches, World and National Champions and America's Cup sailors. Each skipper will be accompanied by a prevalent yachts-woman from the Perth Sailing community whom will accompany and host teams out on the water for the morning.
The aim of the morning is for guests to discover the leadership skills, mindful-ness, team building and many more benefits that the sport of sailing has to offer.
There is no prior sailing experience required – guests are encouraged to do as little or as much as they feel comfortable with whilst out on the water. Our goal is to ensure that every guest has an enjoyable time!
The morning is rounded up with some refreshments ashore at the Rooftop by the Lucky Shag – giving guests to opportunity to network.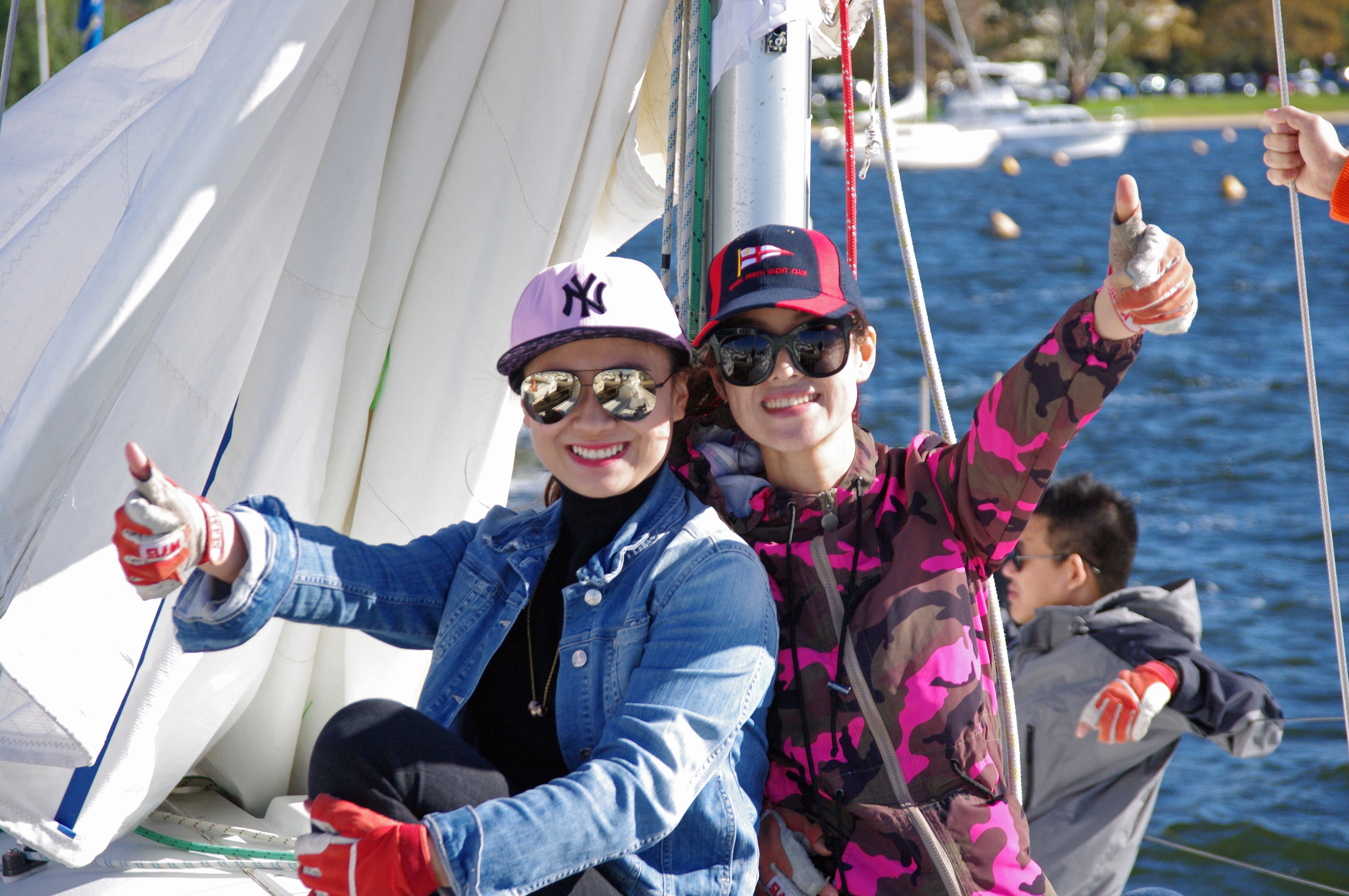 Thank You to the Sponsors of the 2020 City of Perth Festival of Sail
INTERESTED IN BOOKING AN EVENT? SEND US AN ENQUIRY!