The Christmas Cup is the perfect way to socialise and celebrate the festive season with your team!
Enjoy the atmosphere out on the water with many other boats as part of the Royal Perth Yacht Club Twilight Series. Enter a team into the Christmas Cup, which will be held on the evening of Thursday, 29th November 2019.
The evening will see your team arrive and head out onto the water for a sunset cruise and a friendly race, then finish up back ashore with barbecue vouchers and two-hour drink packages – the perfect way to end the year in style!
Book your team in now
Entry Fee: $1,500
Per team of up to 10 guests!
ENTRY INCLUSIONS
FOR A TEAM OF 10 GUESTS
•   Hire of a fully licensed Foundation-36 Yacht with
an experienced instructor onboard
•   Learn the basics of sailing, growing as a team,
with the aim of winning the race
•   On board water & soft drink
•   Santa hats for all your team members
•   up to 10 x Buffet barbecue vouchers
•   up to 10 x Premium two-hour beverage package ashore
17:30 Arrive at the Royal Perth Yacht Club
17:35 Welcome briefing & meet your instructors
17:45 Head to the yachts for a safety briefing
18:10 Practise sail prior to 'Christmas Cup' Race
18:30 'Christmas Cup' Race Starts
19:15 'Christmas Cup' Race concludes
19:30 Guests arrive ashore
19:30 Beverage package commences, BBQ is ready!
20:30 Announcements & Prizes
21:30 Beverage package concludes, Guests Depart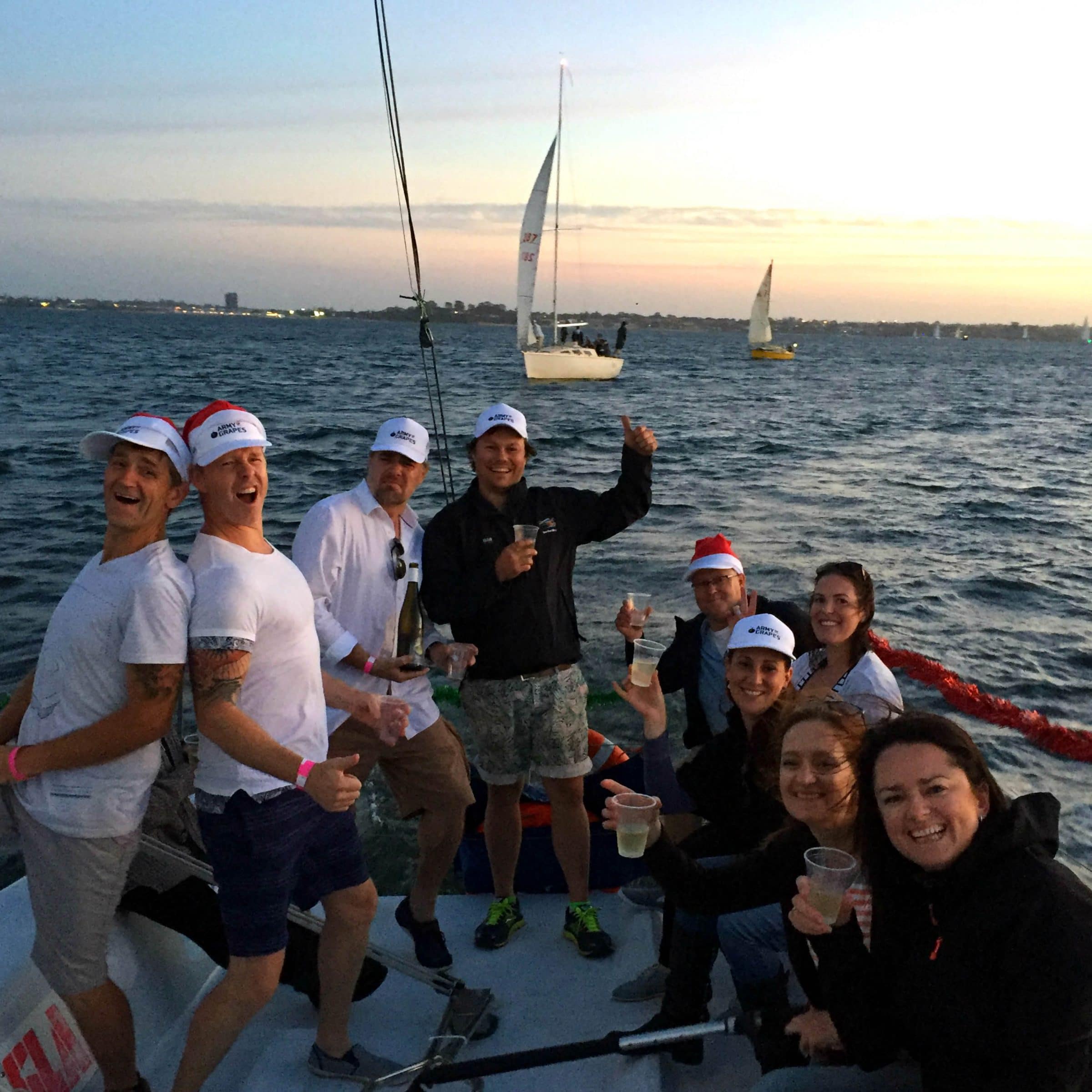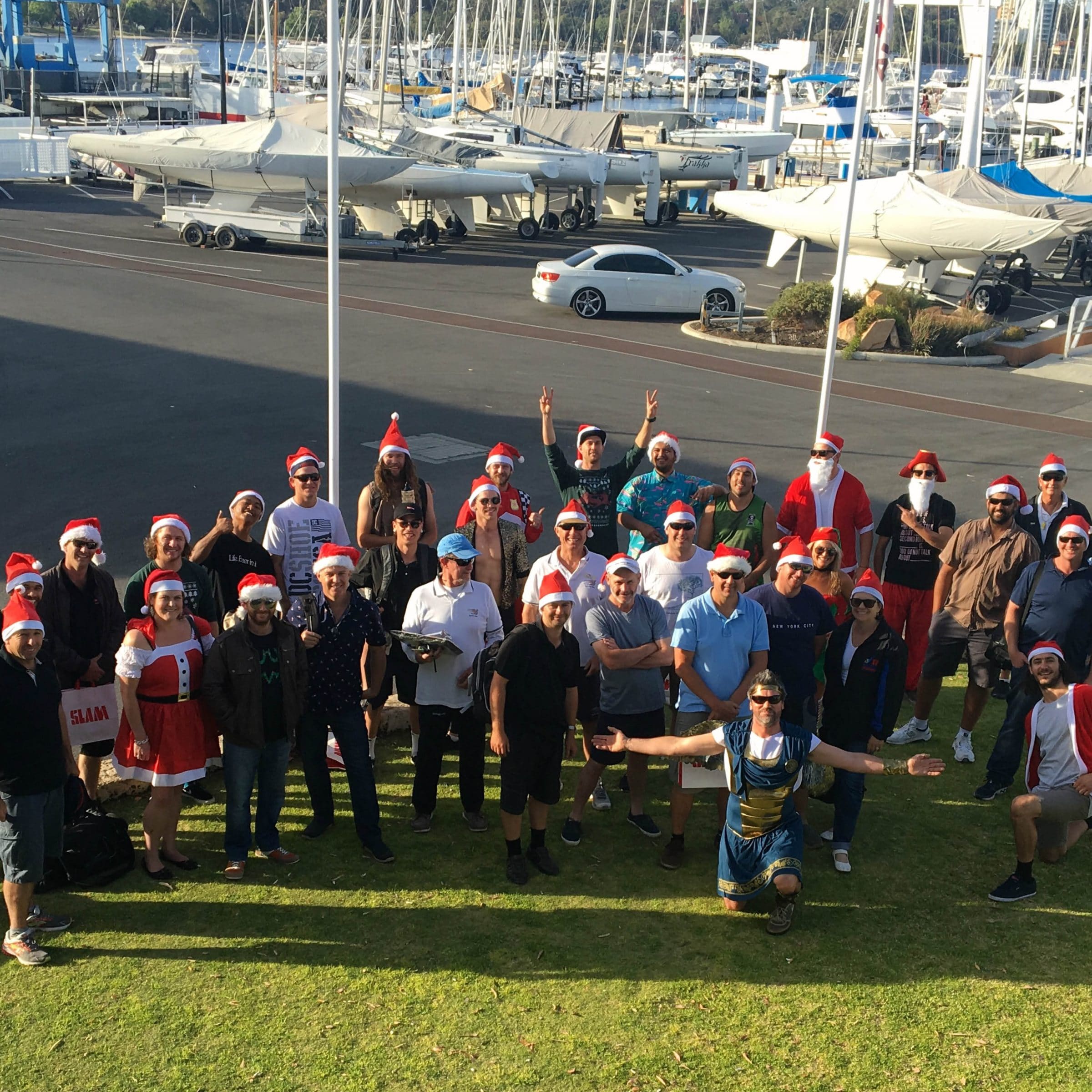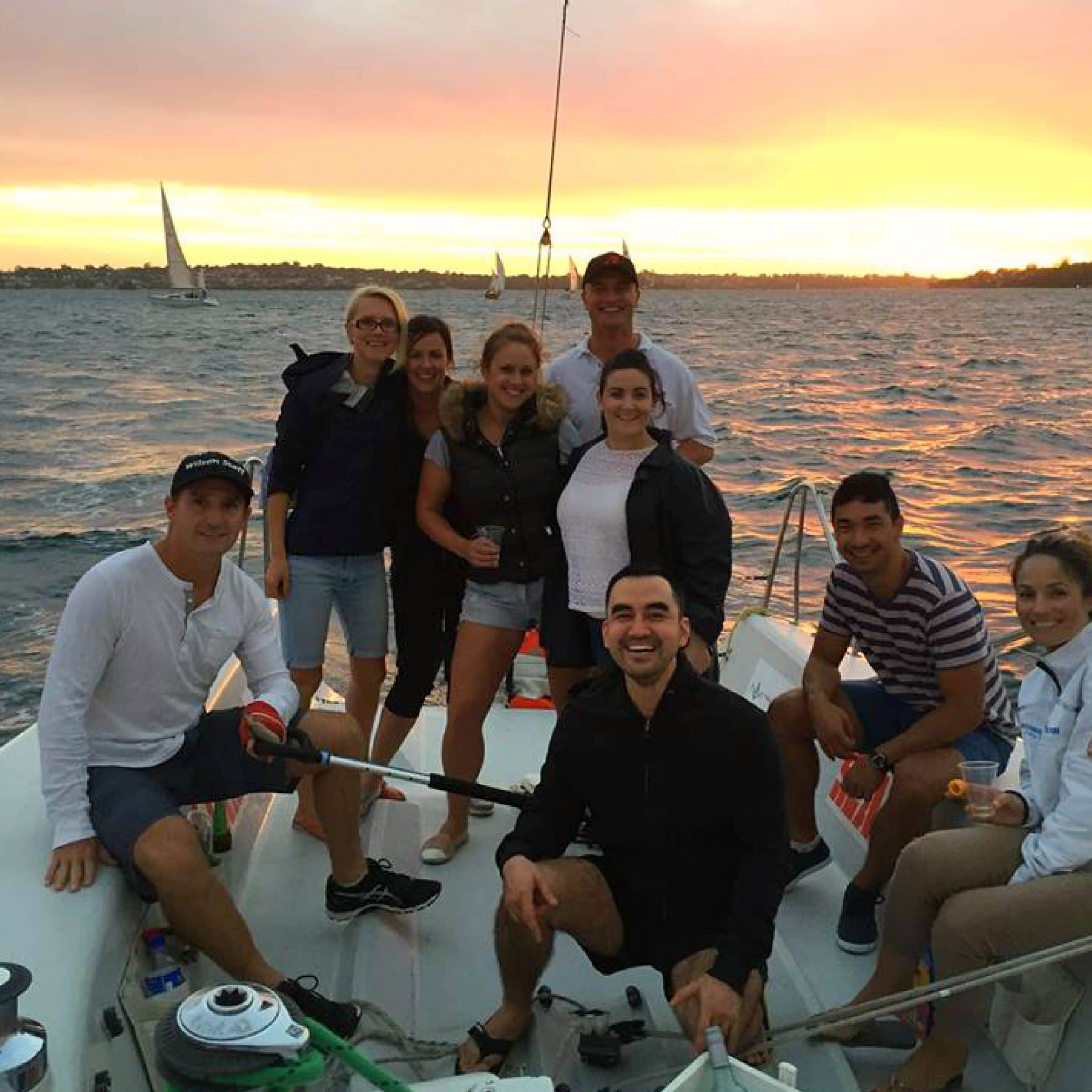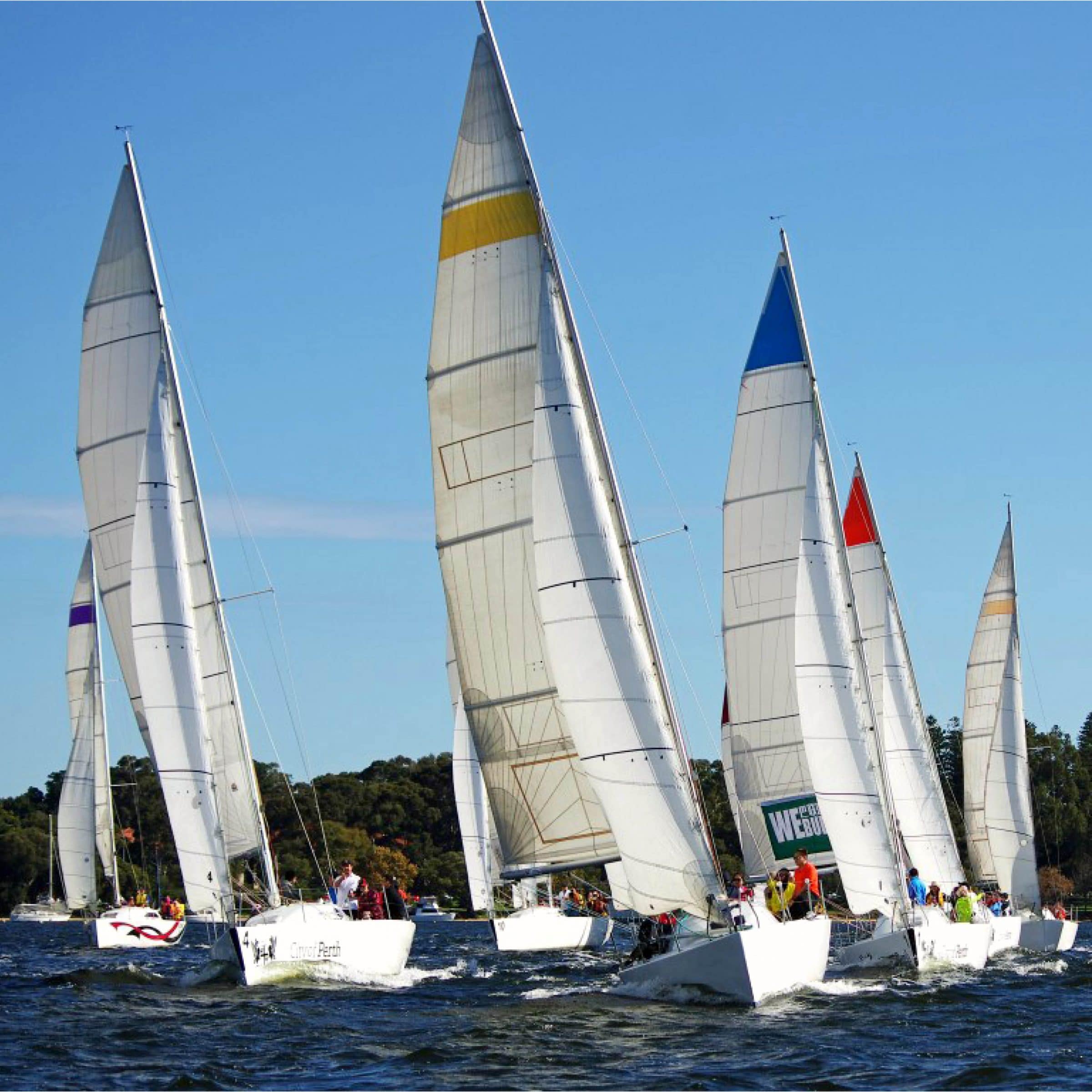 INTERESTED IN BOOKING AN EVENT? SEND US AN ENQUIRY!