MEETING ROOM & SAILING PACKAGES
Only 10 minutes from the Perth CBD, Swan River Sailing is the perfect venue and activity for your next corporate away day.
Swan River Sailing has a small meeting room attached to our office, which is located within the grounds of the Royal Perth Yacht Club which can provide catering and conference facilities to our meeting room, so guests do not need to leave the premises throughout the day.
Our Corporate Away Packages include meeting room hire, equipment and catering for the day along with a corporate sailing experience in the afternoon. These packages are perfect for small groups of 10, 15 or 20 guests.
SWAN RIVER SAILING MEETING ROOM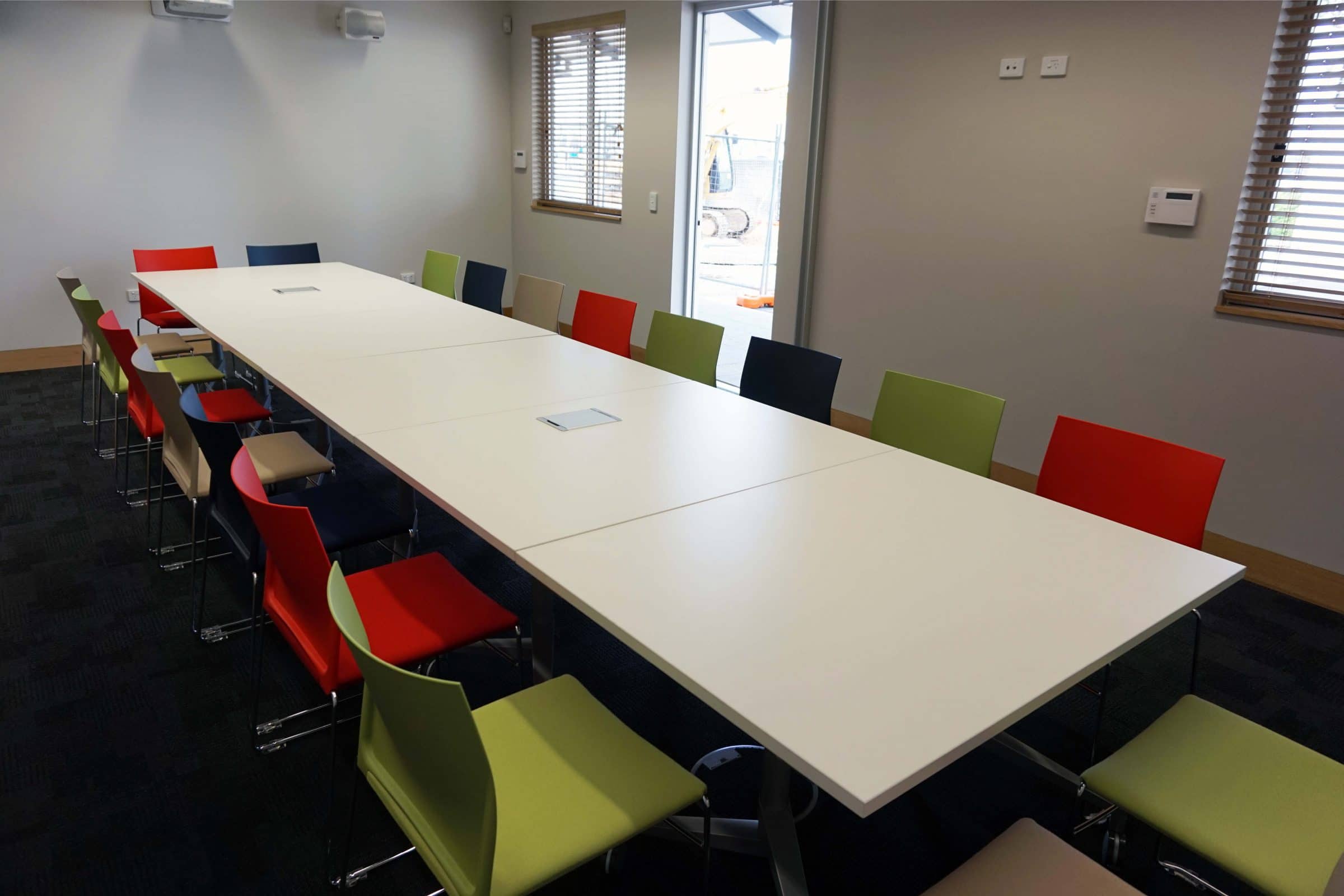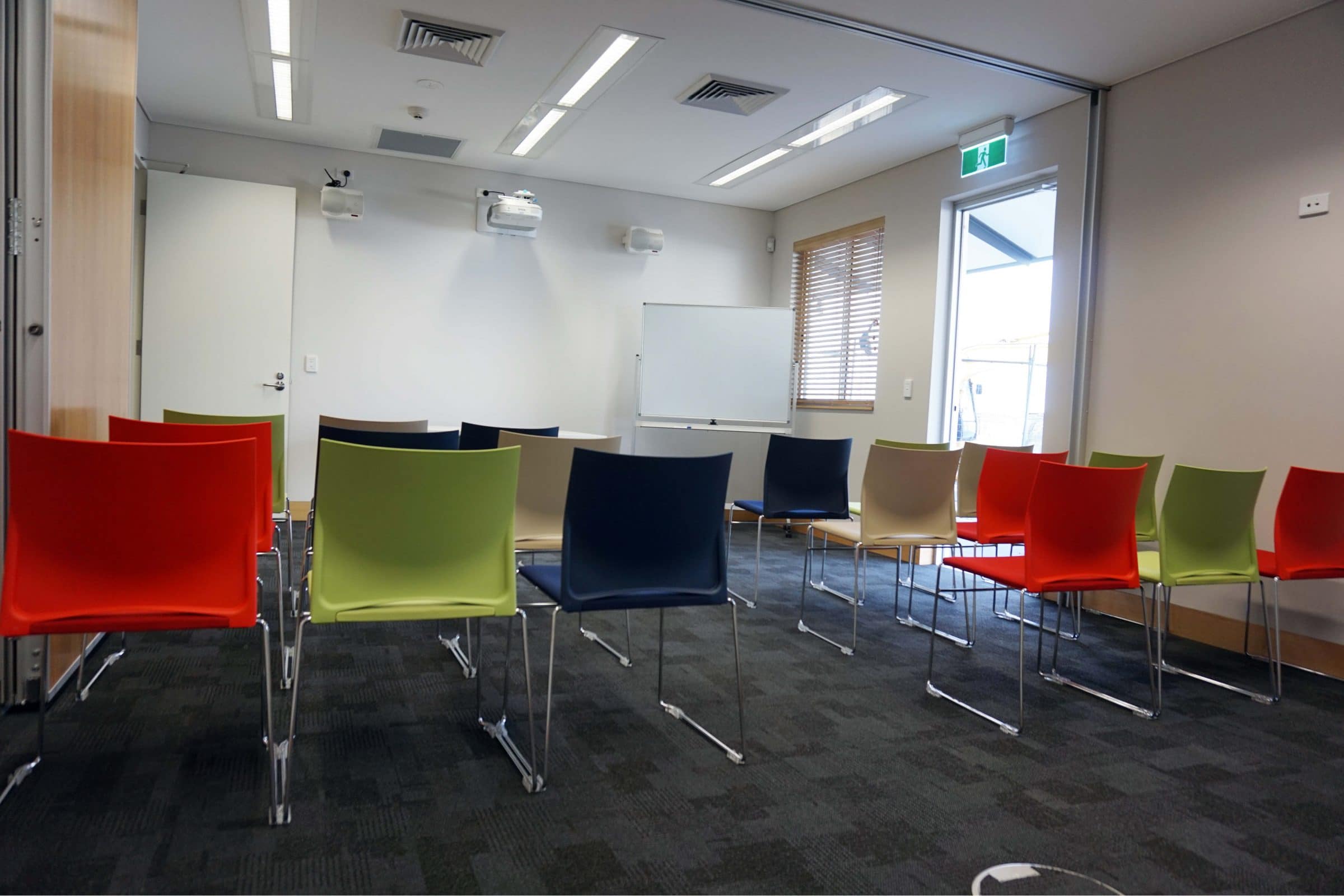 HAVE A GROUP BIGGER THAN 20 GUESTS? WE CAN STILL ACCOMMODATE!
We don't have a pre-packaged option for Corporate Away Days for groups over 20 guests, but, we would be more than happy to customize one for you!
We can accommodate just about any size groups if we are able to do more than one 'wave' of sailing, otherwise, we can accommodate up to 160 guests at any one time! Send us an enquiry with your requirements and we would be more than happy to help.
Swan River Sailing owns 9 Foundation-36 yachts for Corporate Sailing Charters, with each of them licensed to carry up to 11 passengers plus 1 of our experienced instructors onboard. Each Corporate Sailing Charter typically runs for around 2.5 hours and comes with complimentary water and soft drink for guests to enjoy whilst onboard.
There are a number of Corporate Sailing Programs available to suit your group's needs from a Casual Cruise, all the way through to an Elite Racing Package, which comprises of lots of short, sharp racing to get the team working together! 
Swan River Sailing is based at the Royal Perth Yacht Club which has a number of function spaces and rooms available along with complimentary equipment and catering options – all of this can be booked direct through your contact at Swan River Sailing!
Swan River Sailing also work with a number of other premium venues located along the Swan River – take your pick! There's something to suit everyone's needs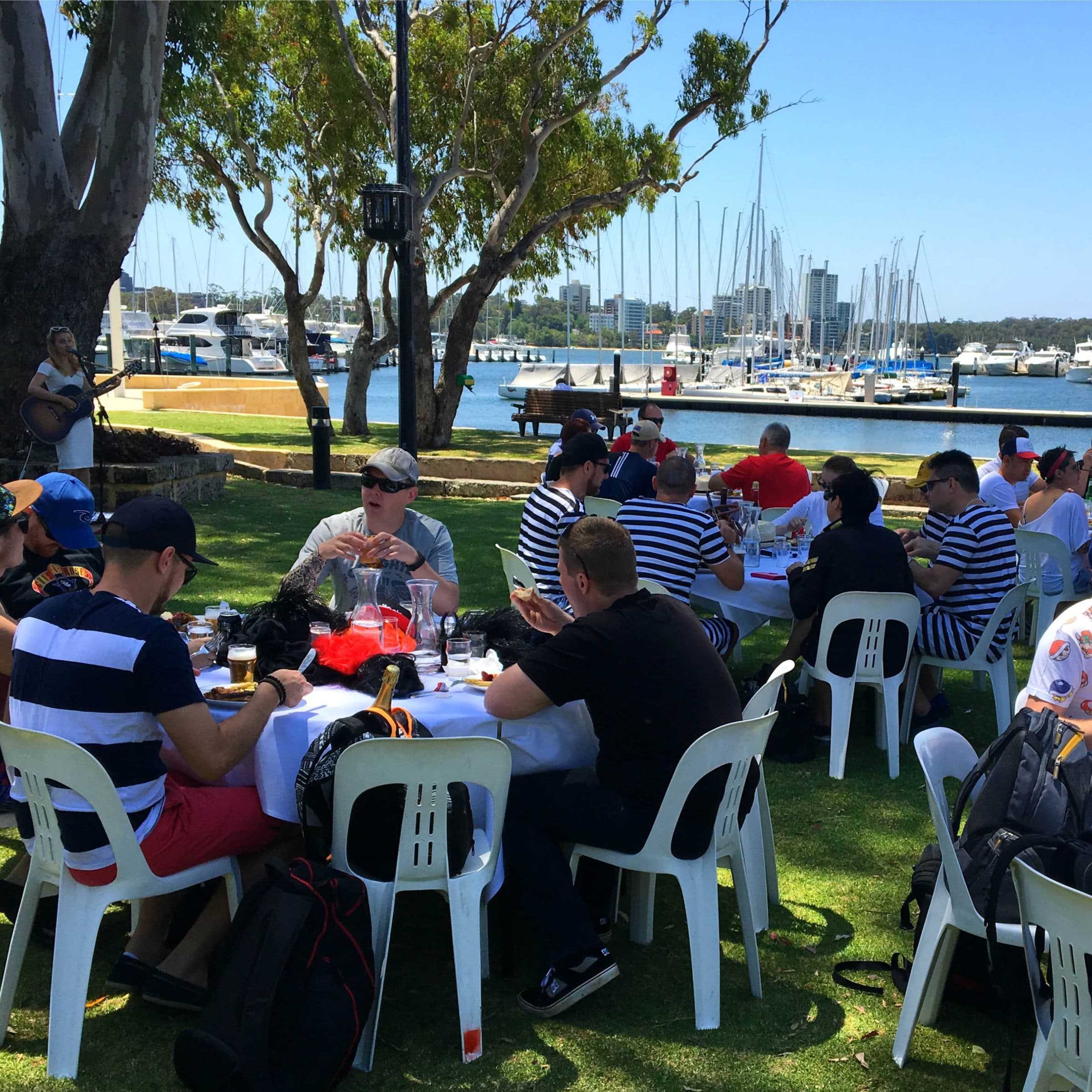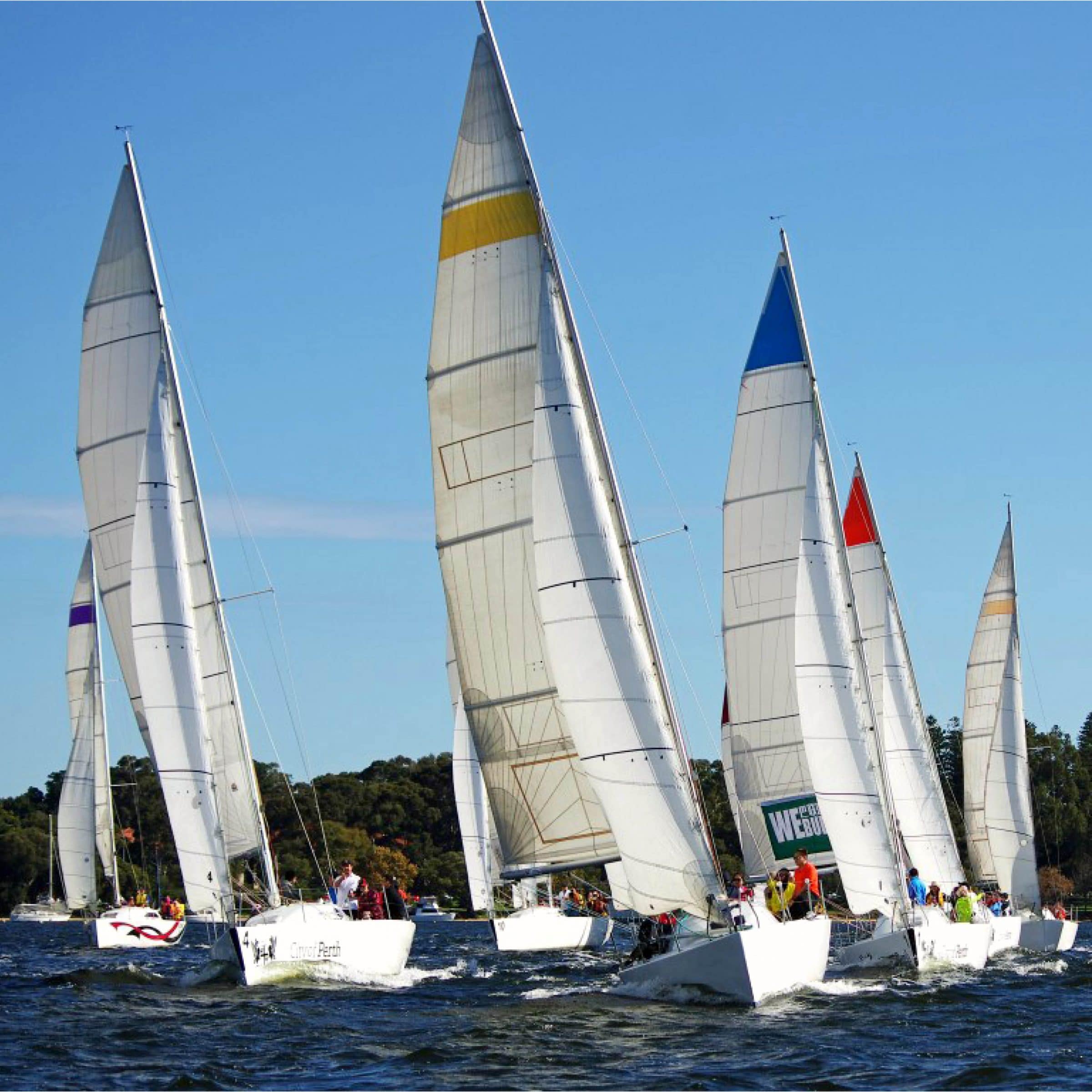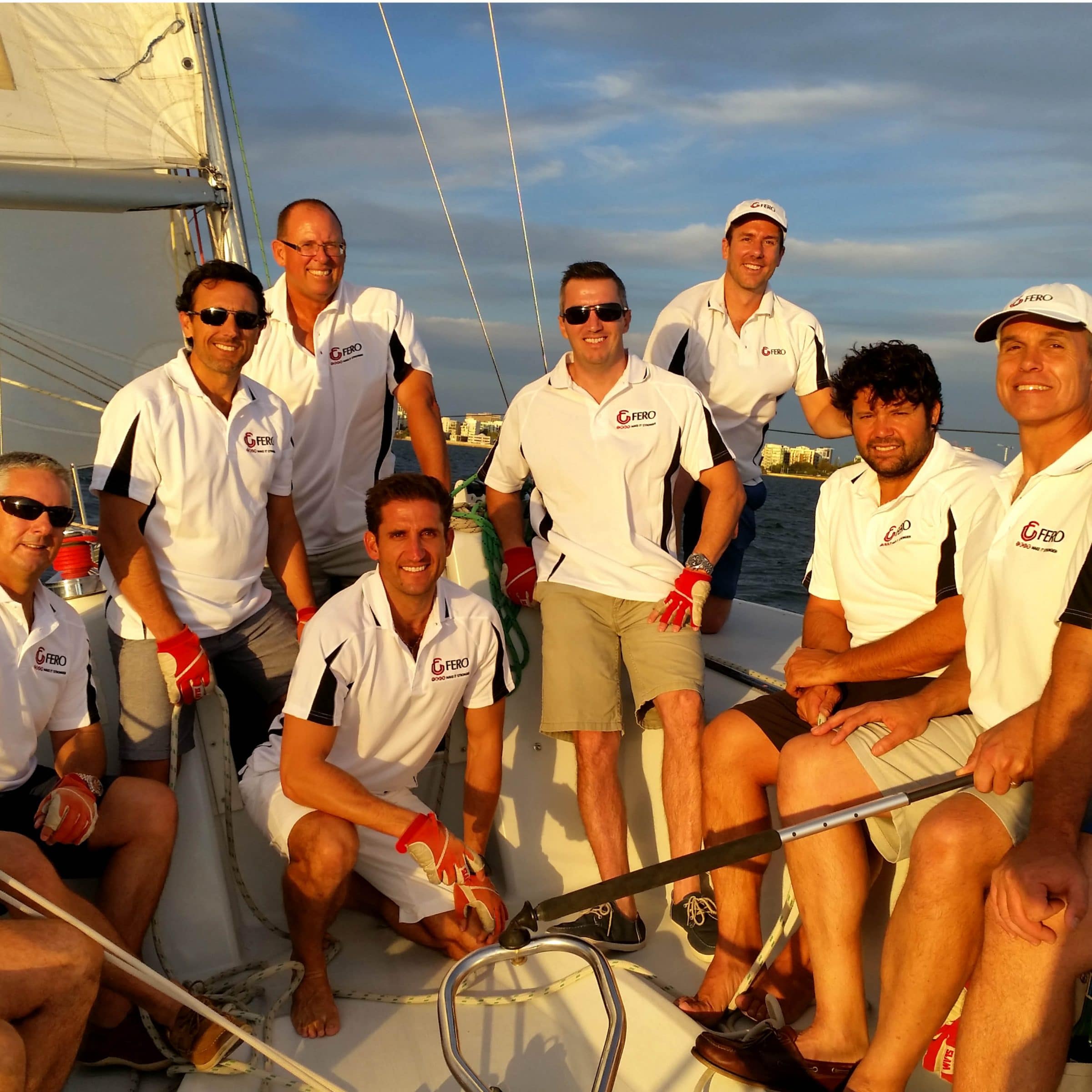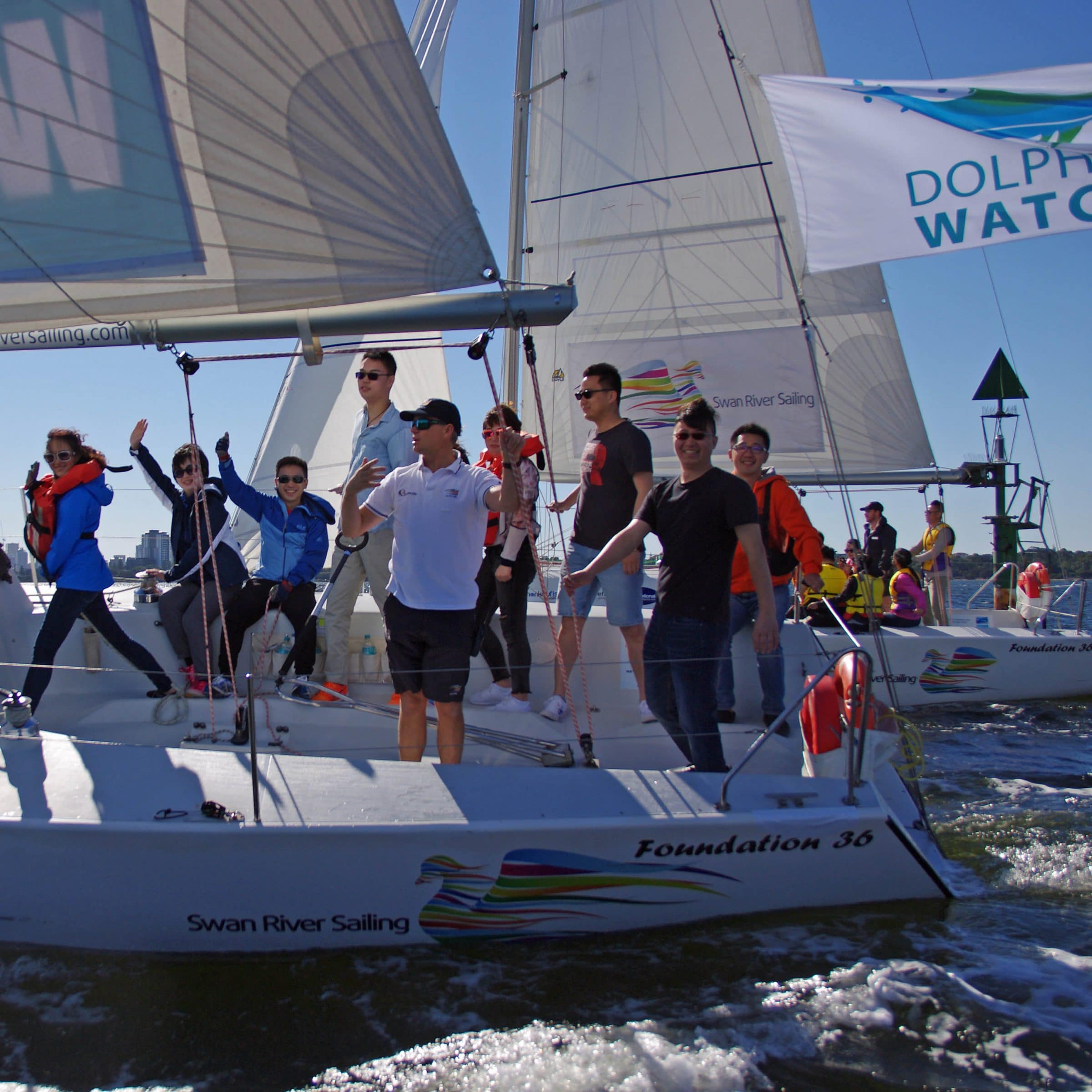 INTERESTED IN BOOKING AN EVENT? SEND US AN ENQUIRY!