Corporate Sailing Charters
Swan River Sailing's Corporate Sailing Charters are the perfect solution for your next team building, networking or social event.
Swan River Sailing is based at the Royal Perth Yacht Club, which is conveniently located just 10 minutes from the Perth CBD, however there are a number of other premium venues on the Swan River that the yachts can be moved to for your event if you wish.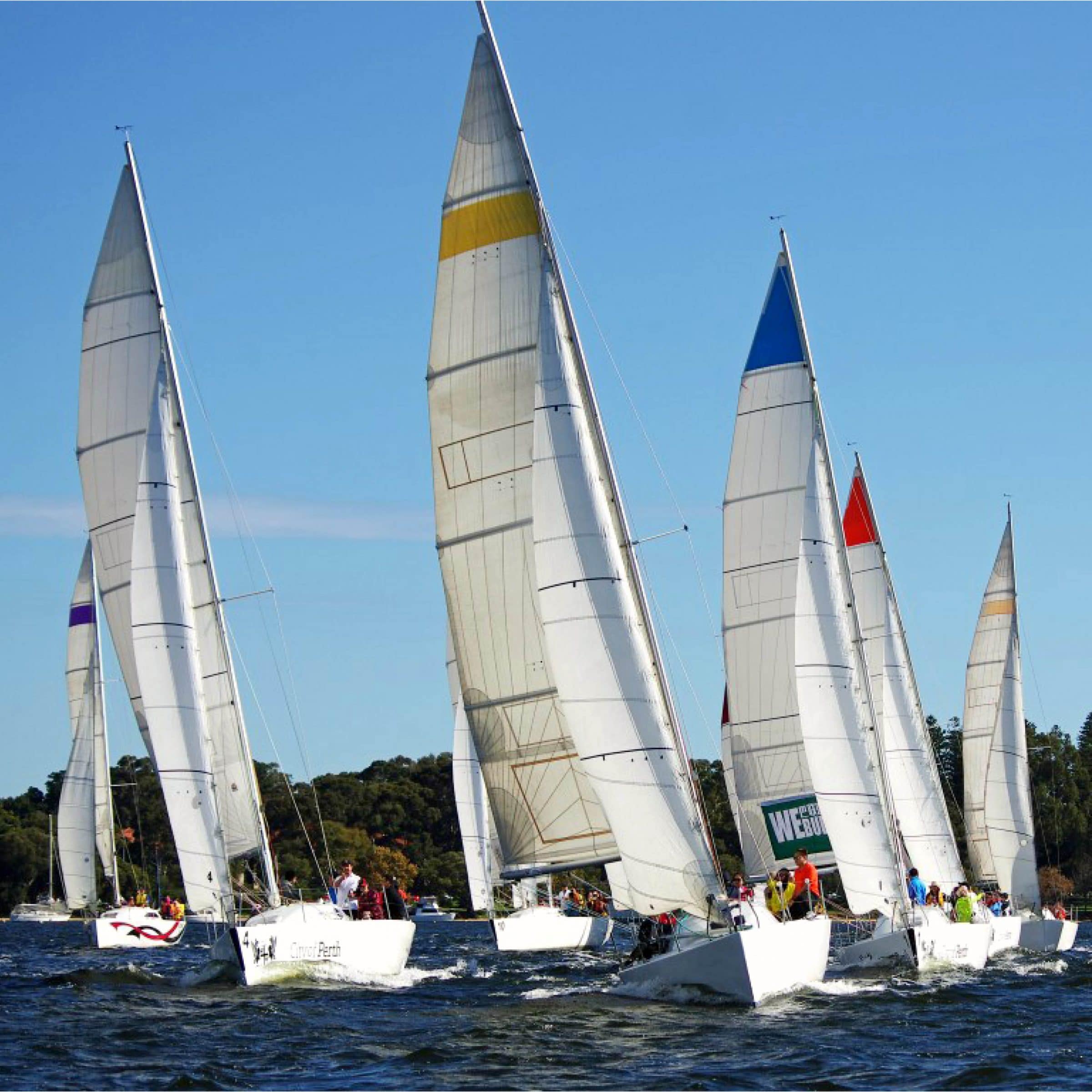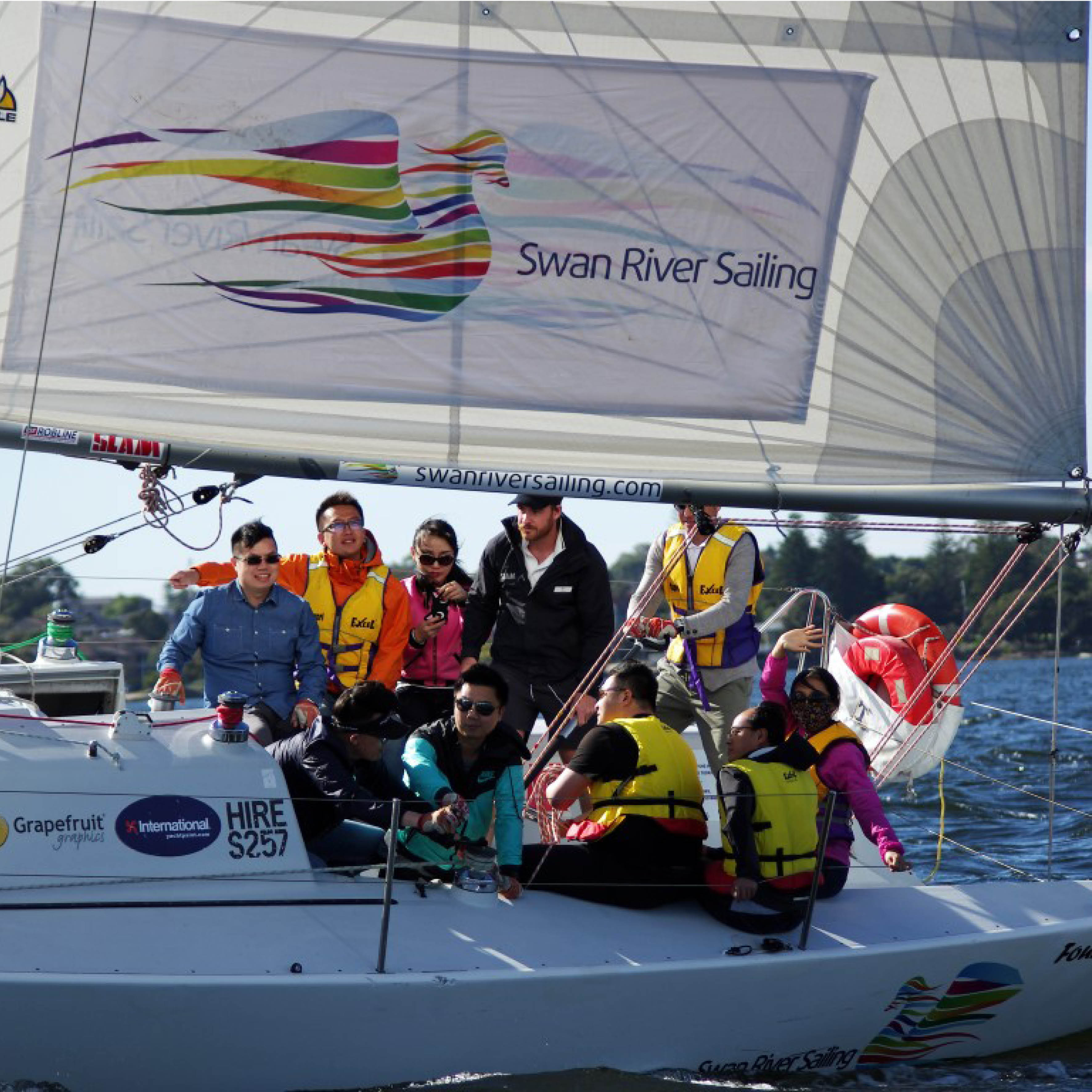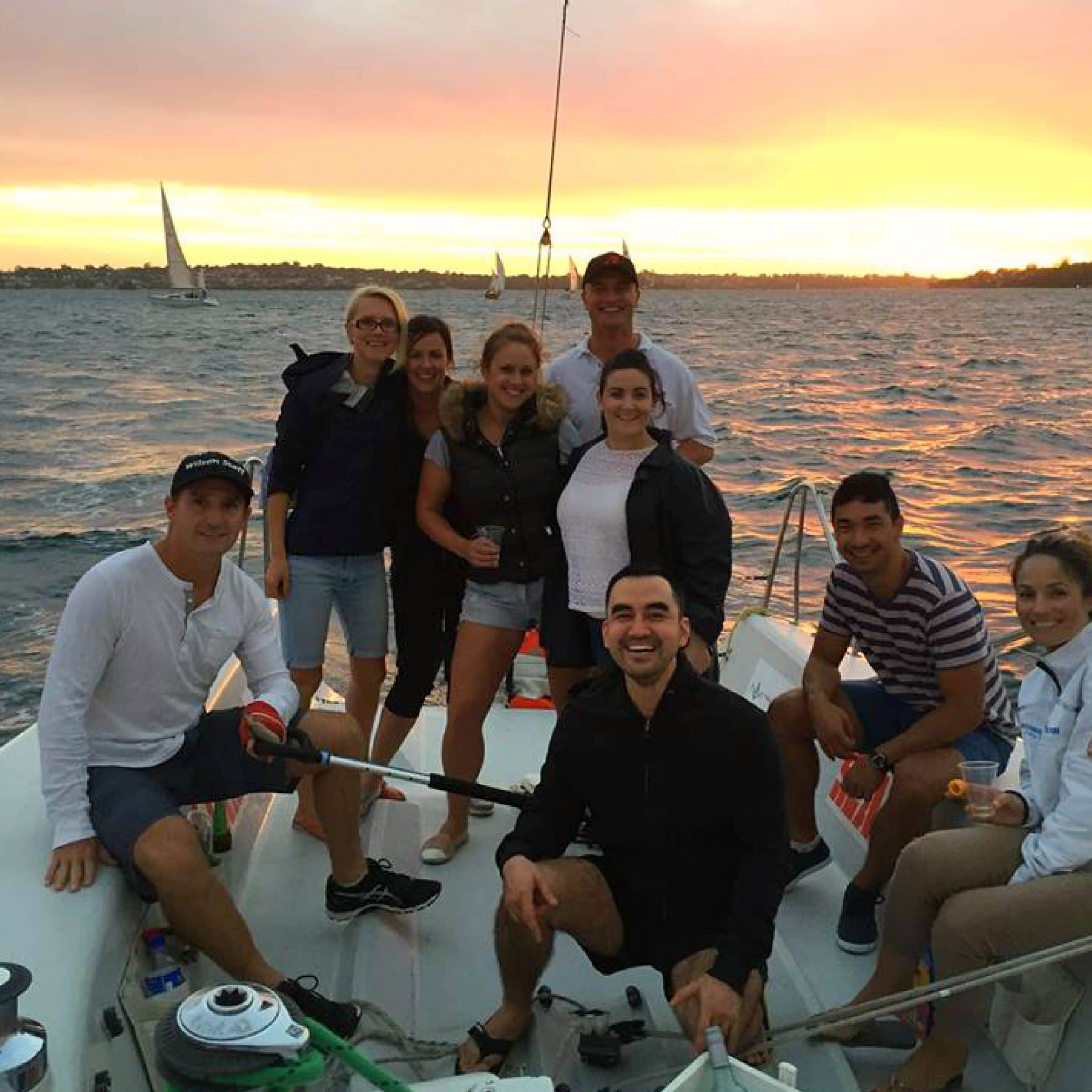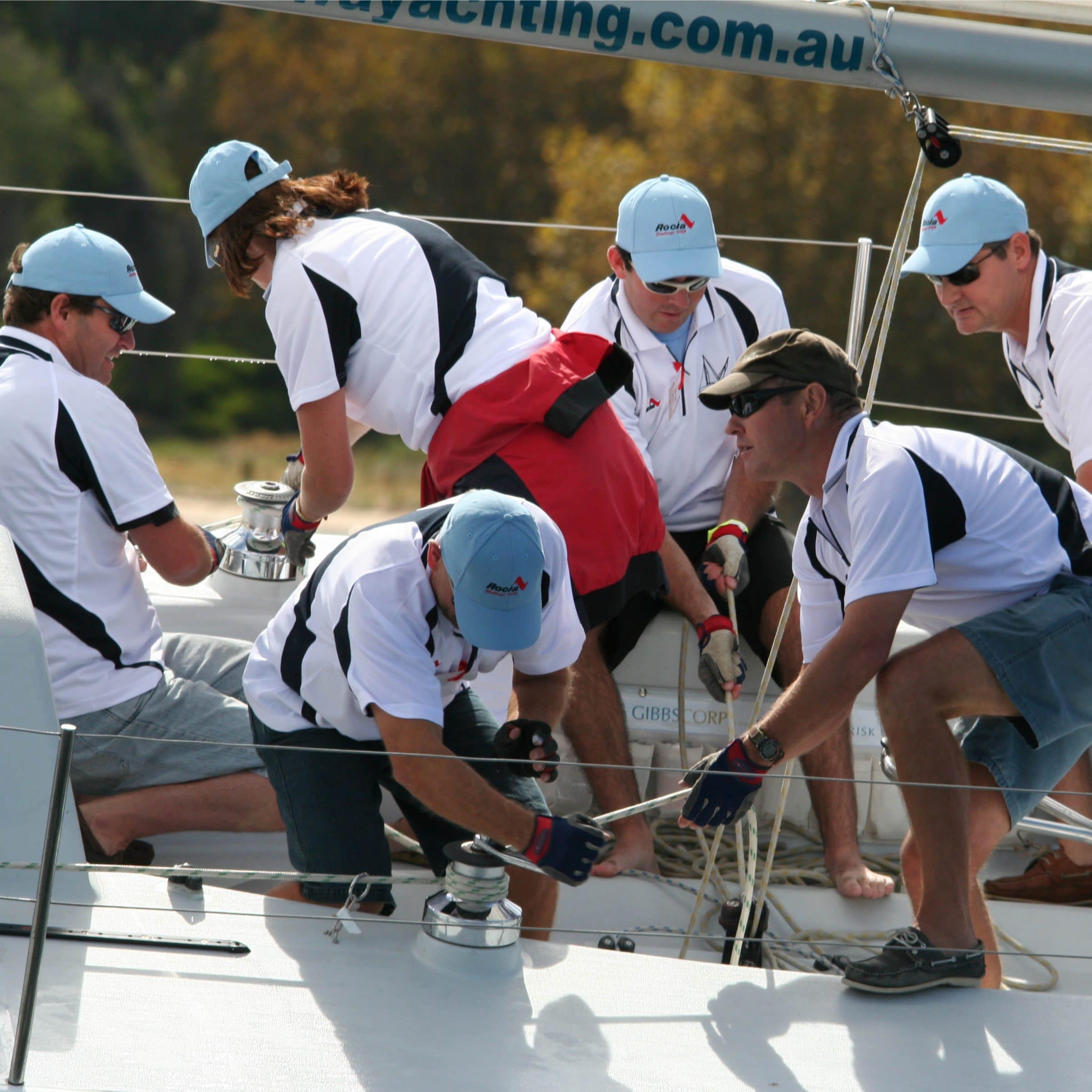 SAILING ACTIVITIES
Swan River Sailing owns 9 Foundation-36 yachts for Corporate Sailing Charters, with each of them licensed to carry up to 11 passengers plus 1 of our experienced instructors onboard. Each Corporate Sailing Charter typically runs for around 2.5 hours and comes with complimentary water and soft drink for guests to enjoy whilst onboard.
There are a number of Corporate Sailing Programs available to suit your group's needs from a Casual Cruise, all the way through to an Elite Racing Package, which comprises of lots of short, sharp racing to get the team working together!
NO PRIOR SAILING EXPERIENCE REQUIRED!
Anyone can sail one of our yachts on our Corporate Sailing Charters thanks to the assistance of our experienced instructor/s on board. Our instructors ensure that all guests are safe on board, with guests encouraged to participate as little or as much as they like, as long as they are comfortable.
Safety is of the highest priority on all of our Corporate Sailing Charters. Our Foundation-36 Yachts are licensed by the Australian Maritime Safety Authority and are fully equipped with all the necessary safety equipment on board, including life jackets, first aid kits & flares. All of our Race Packages include the use of our 6.5 meter Safety Boat to support the yachts during the charter – this can be used to start the race, host photographers or members of the team who aren't comfortable on board the yachts, but also includes a heavy trauma kit, spine board & defibrillator, just in case of the unlikely event of an emergency.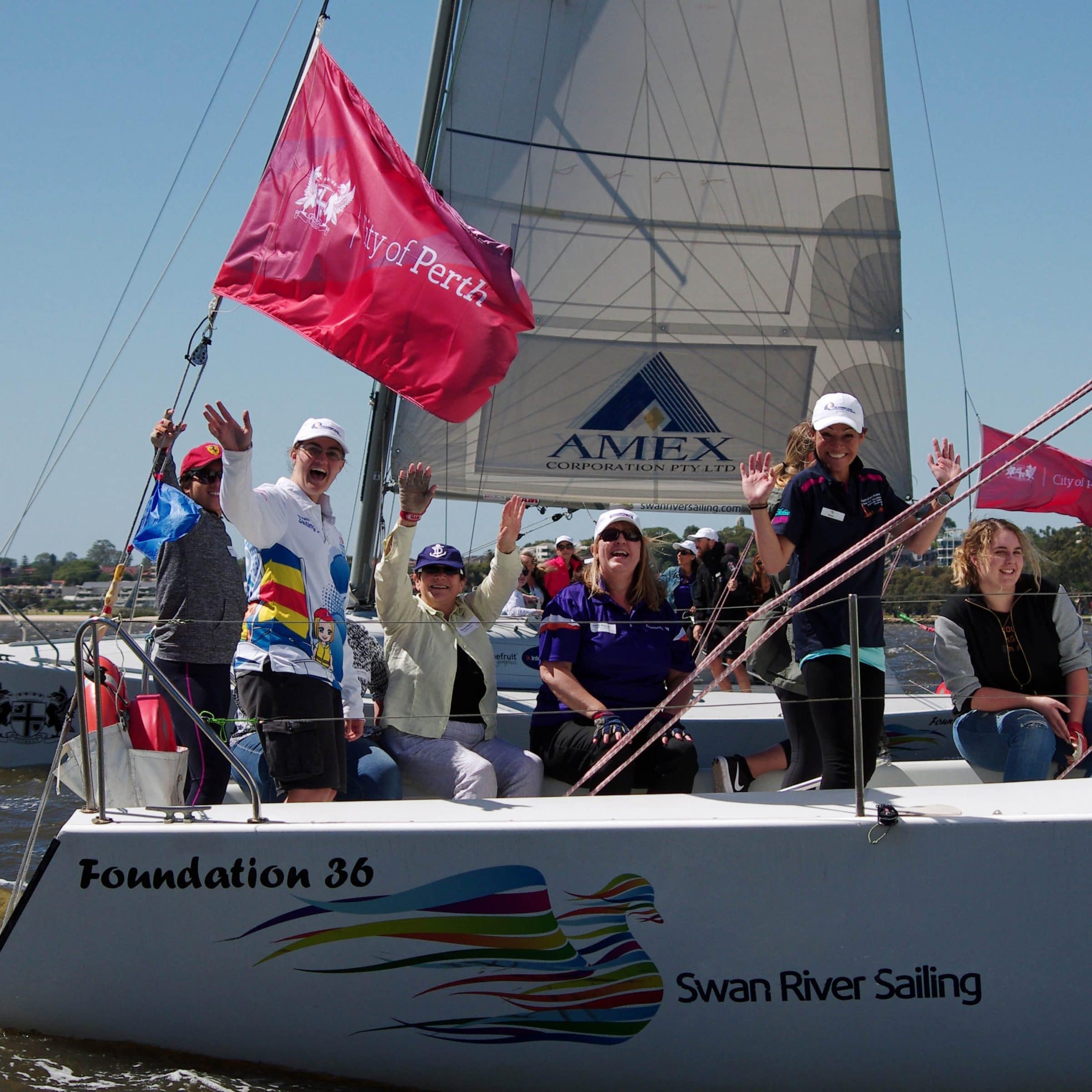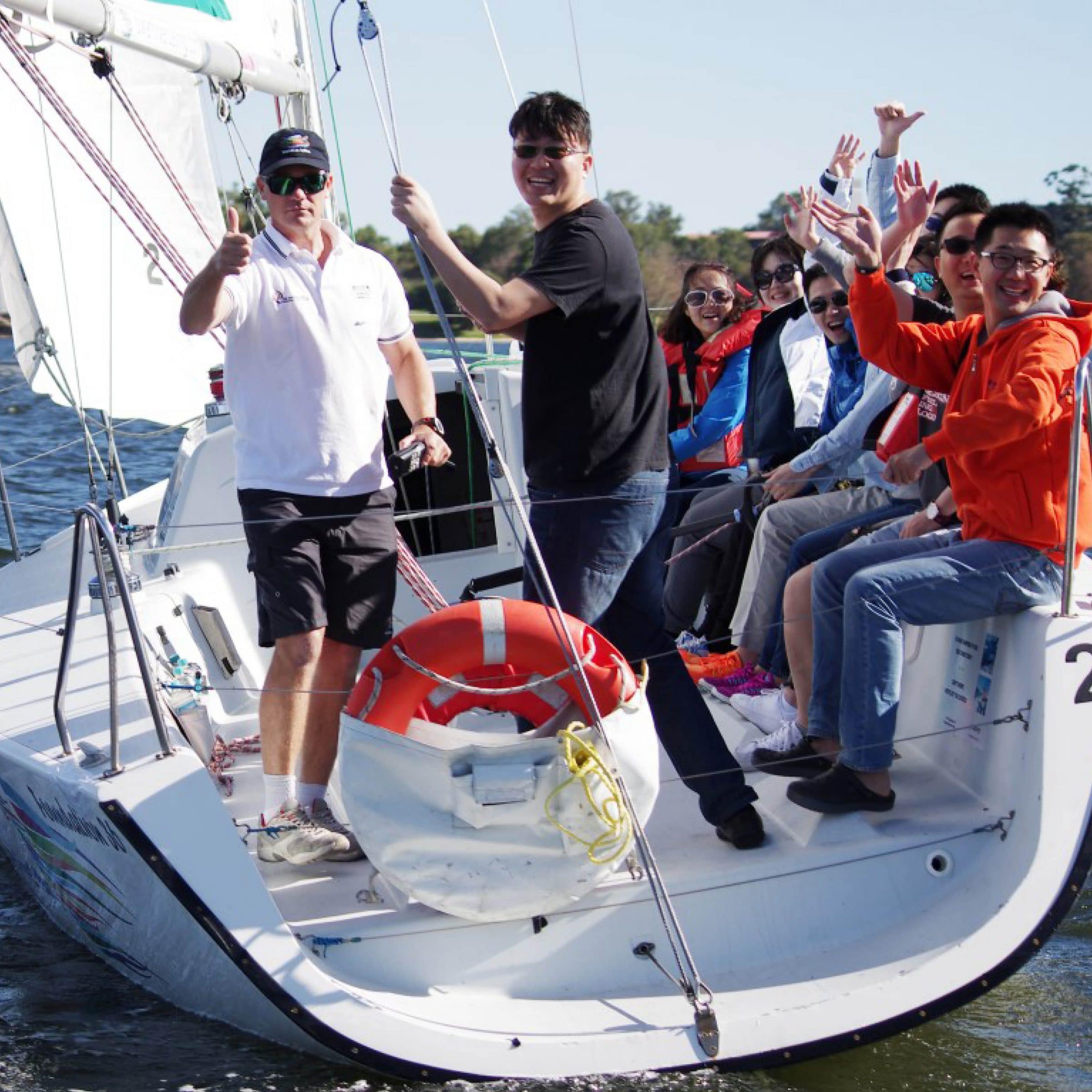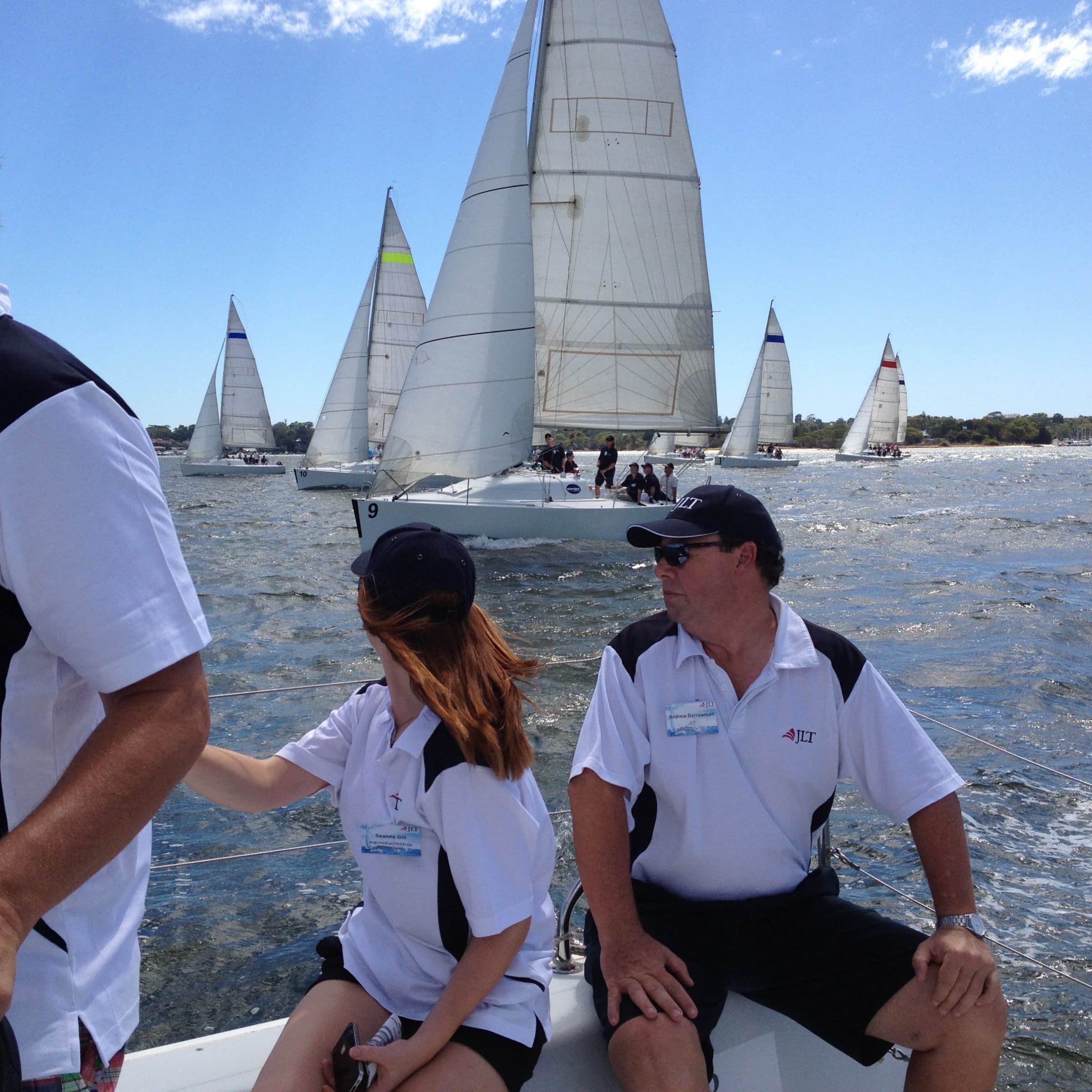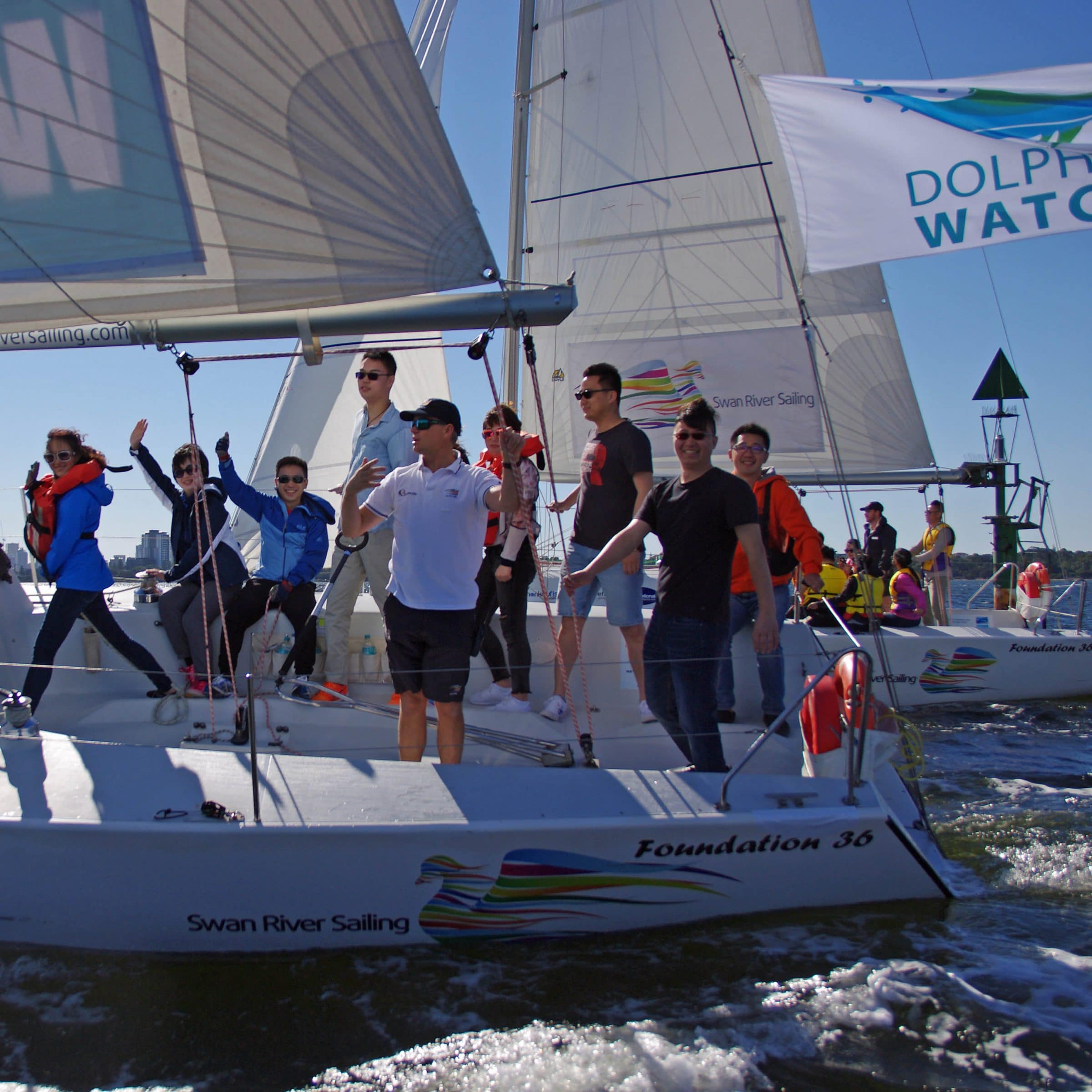 You can wrap the day up after your Corporate Sailing Charter ashore at the Royal Perth Yacht Club (or one of our other premium venues) with a buffet barbecue, canapes or casual drinks on the lawn, over looking the Swan River. All of this can be booked through your one contact at Swan River Sailing.
Our pre-packaged Corporate Away Day options are perfect for groups of 10, 15 or 20 guests. These options include a half day meeting room hire, conference equipment, all day catering and a half day corporate sailing program – the best value for money for a Corporate Away Day in Perth!
Looking for something a bit more tailored or targeted for your company's next Team Building event? We have do have Structured Team Building Programs as well which includes onshore workshop/s with Swan River Sailing's Executive Officer, Andy Fethers. Andy is a four times America's Cup Sailor and two times World Champion and uses his most recent experience in the 34th America's Cup to focus participants on the elements to a high performing team. Andy uses his workshop/s to target any specific elements that you want, with the team then splitting in to teams and heading out onto the water to put the skills that they have learnt into practice.
Swan River Sailing host a couple of annual networking events a year, including the 2018 Christmas Cup at the Royal Perth Yacht Club and the 2019 Corporate Cup in Perth Waters. Other options for a networking event of your own includes a private Corporate Sailing Charter or Twilight Sailing on a designated evening at the Royal Perth Yacht Club. Please email Swan River Sailing's Events & Marketing Manager, Georgia, for more information.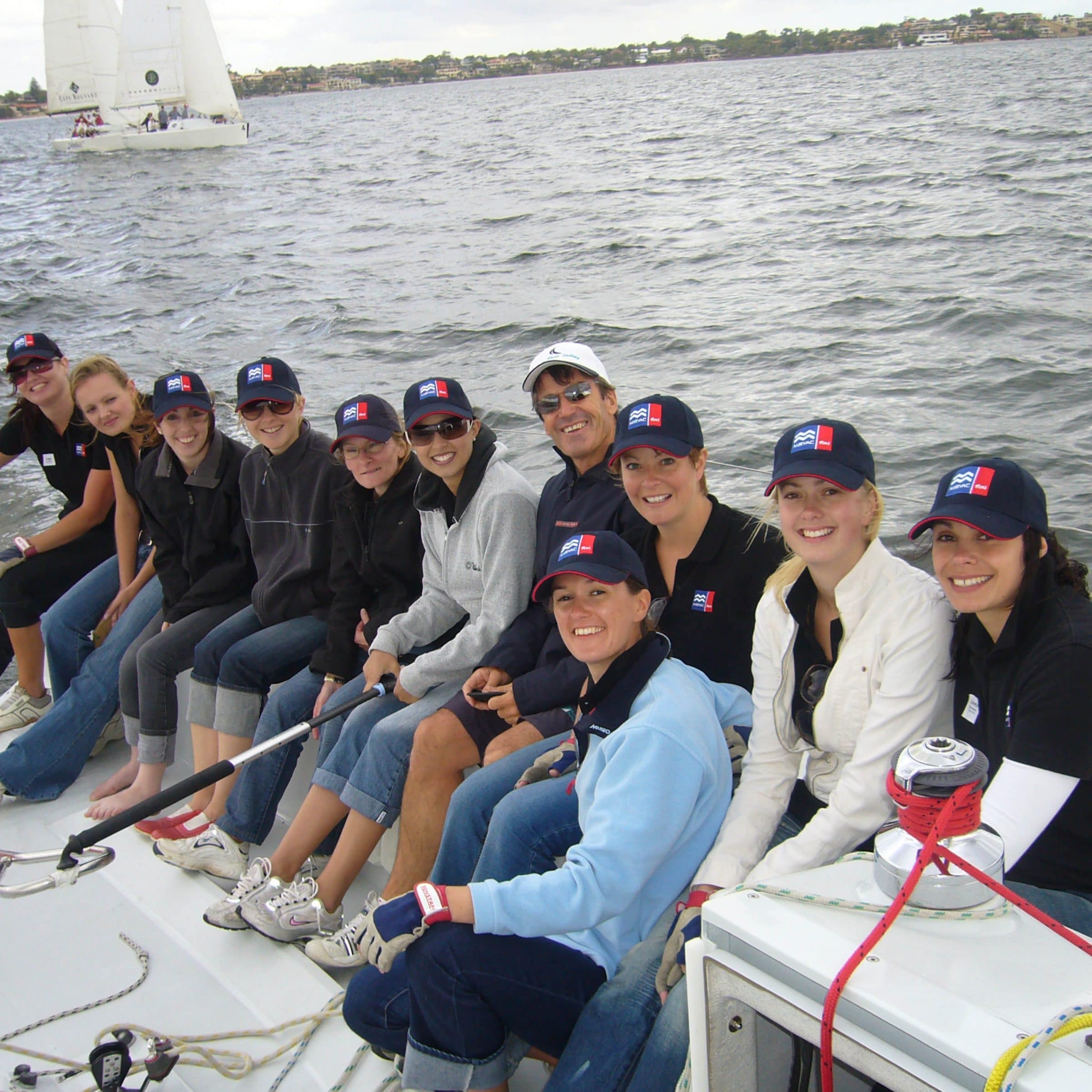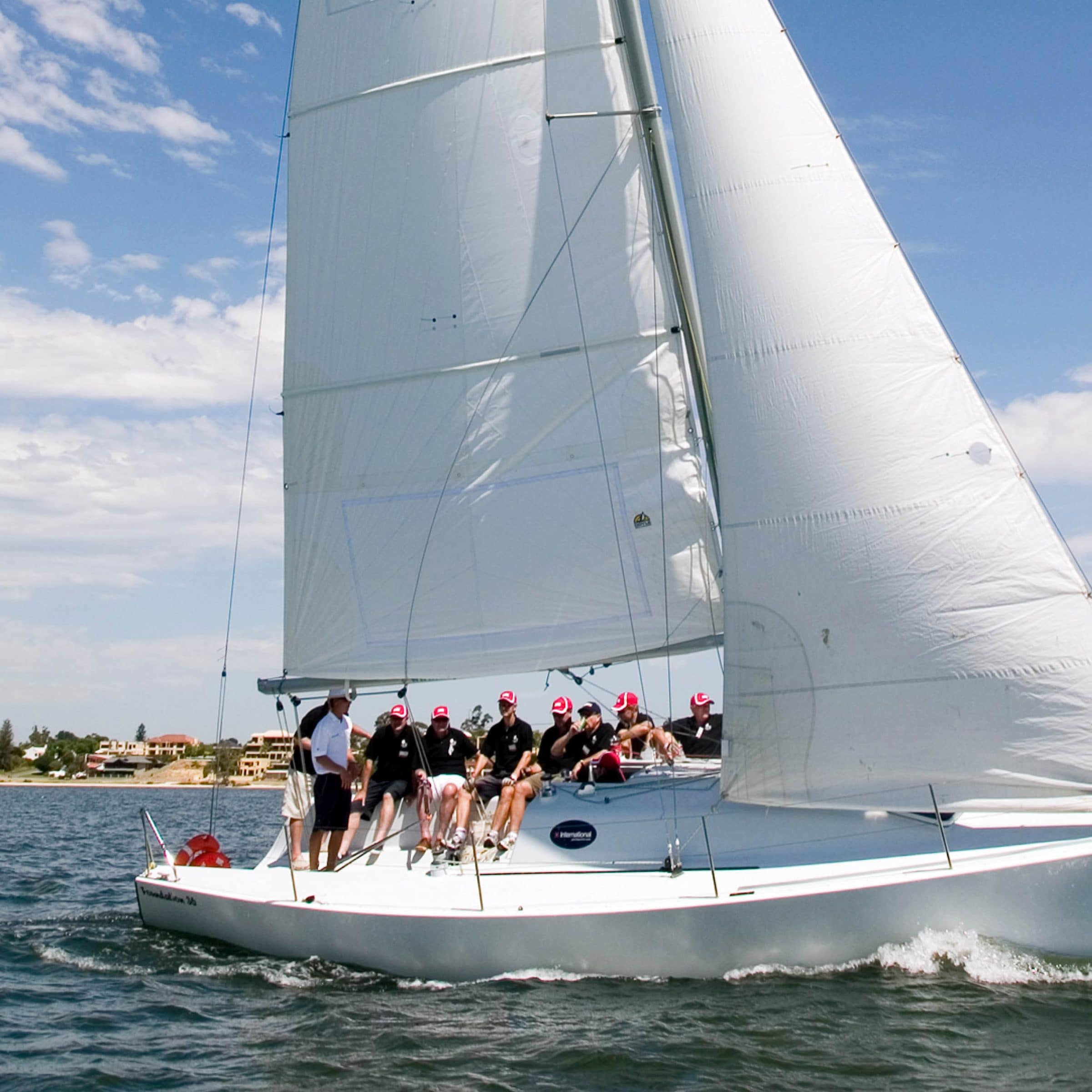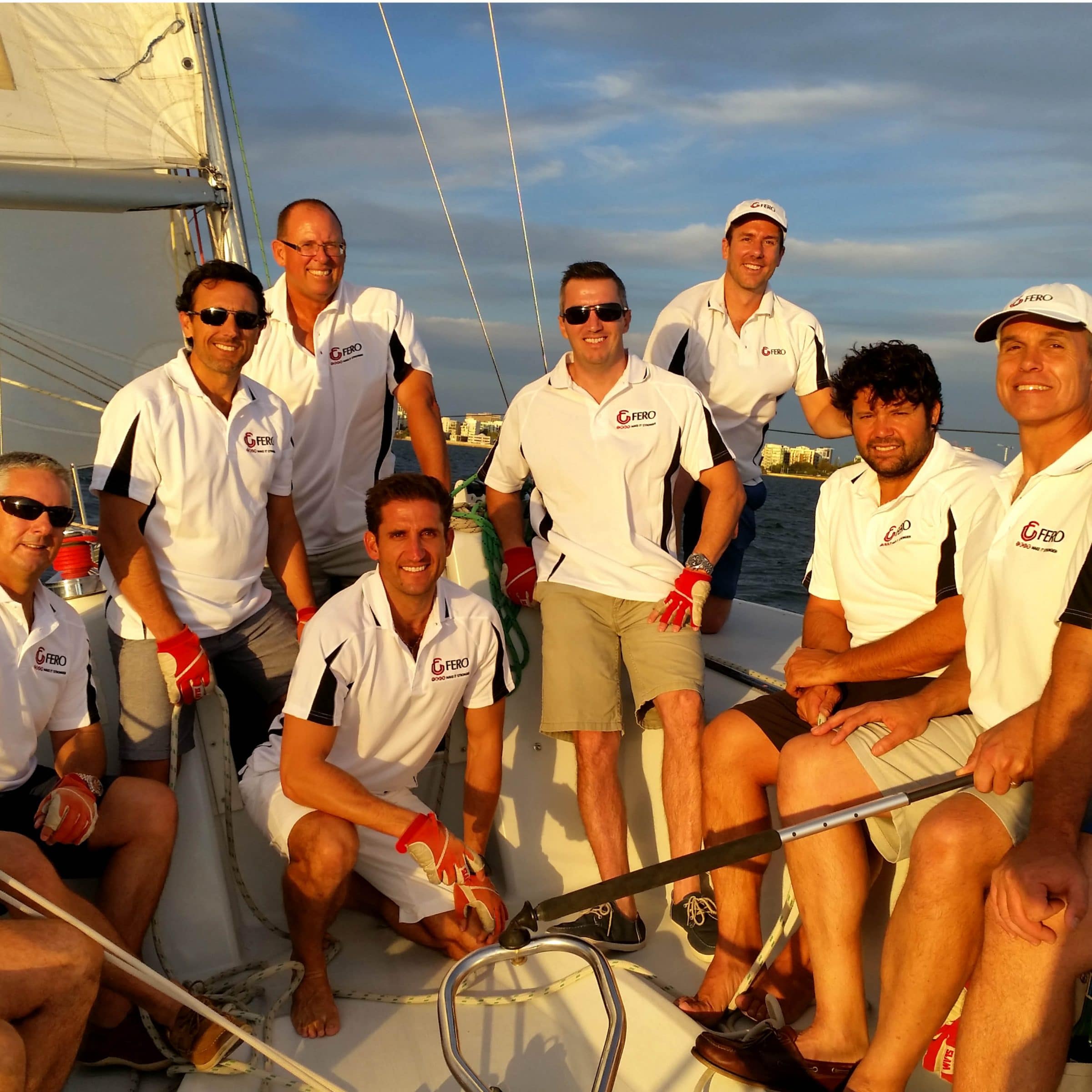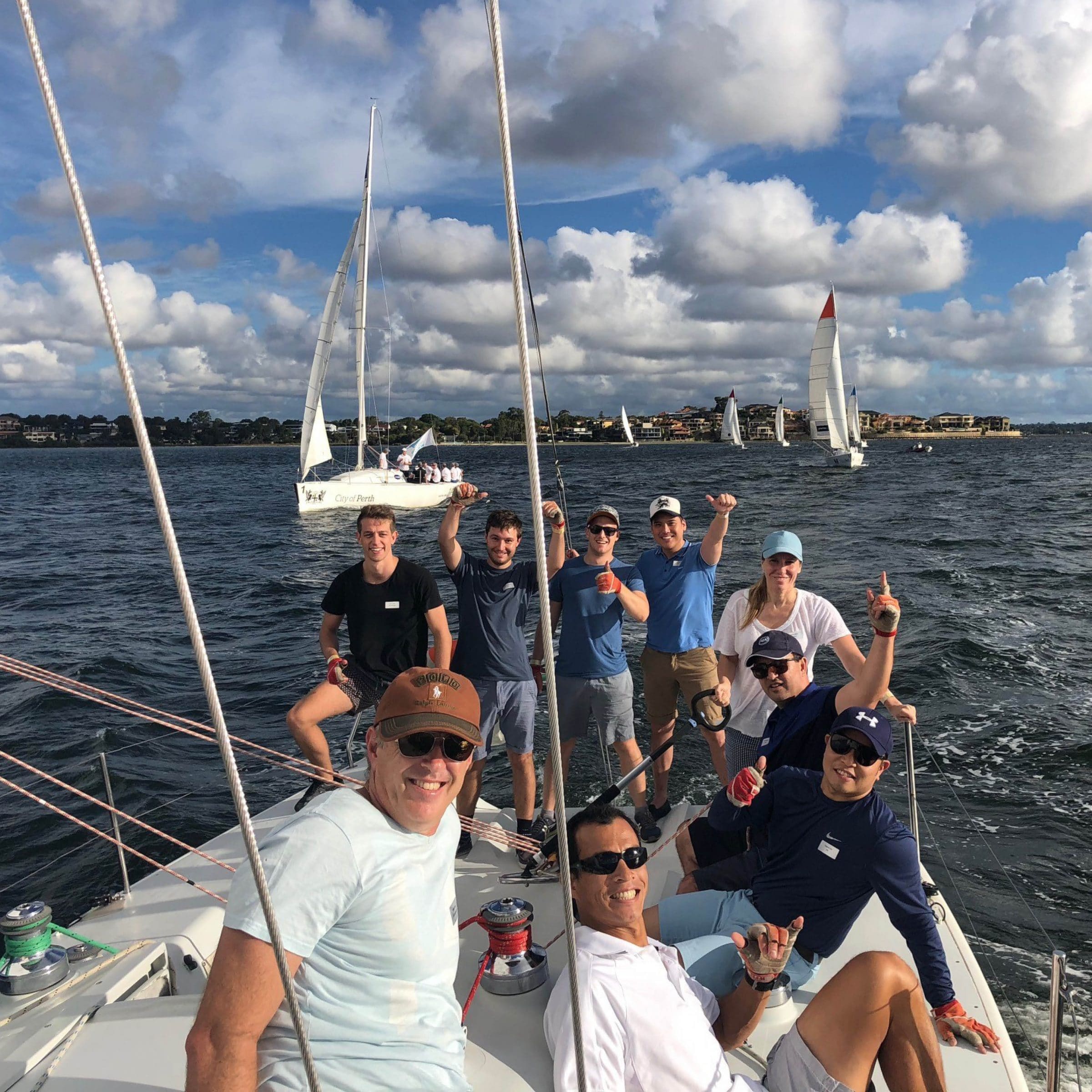 INTERESTED IN BOOKING AN EVENT? SEND US AN ENQUIRY!