Corporate Christmas Functions
Looking for something a little different to your usual office Christmas party? Swan River Sailing is conveniently located only 10 minutes from the Perth CBD at the prestigious Royal Perth Yacht Club and offer affordable and unique Corporate Christmas Functions. We can cater for groups of less than ten, to groups as big as 150, with a range of different packages and options available, there is something to suit everyone!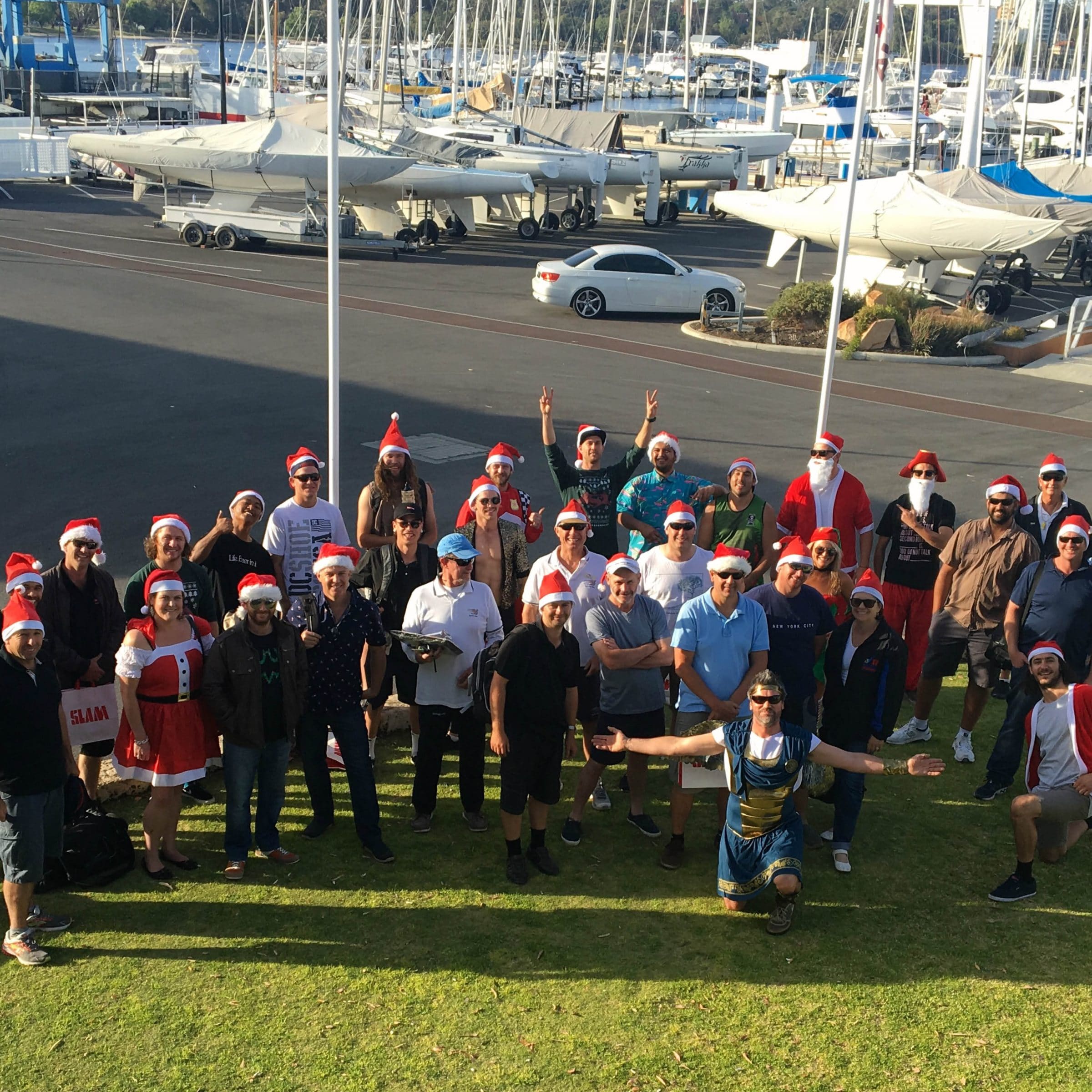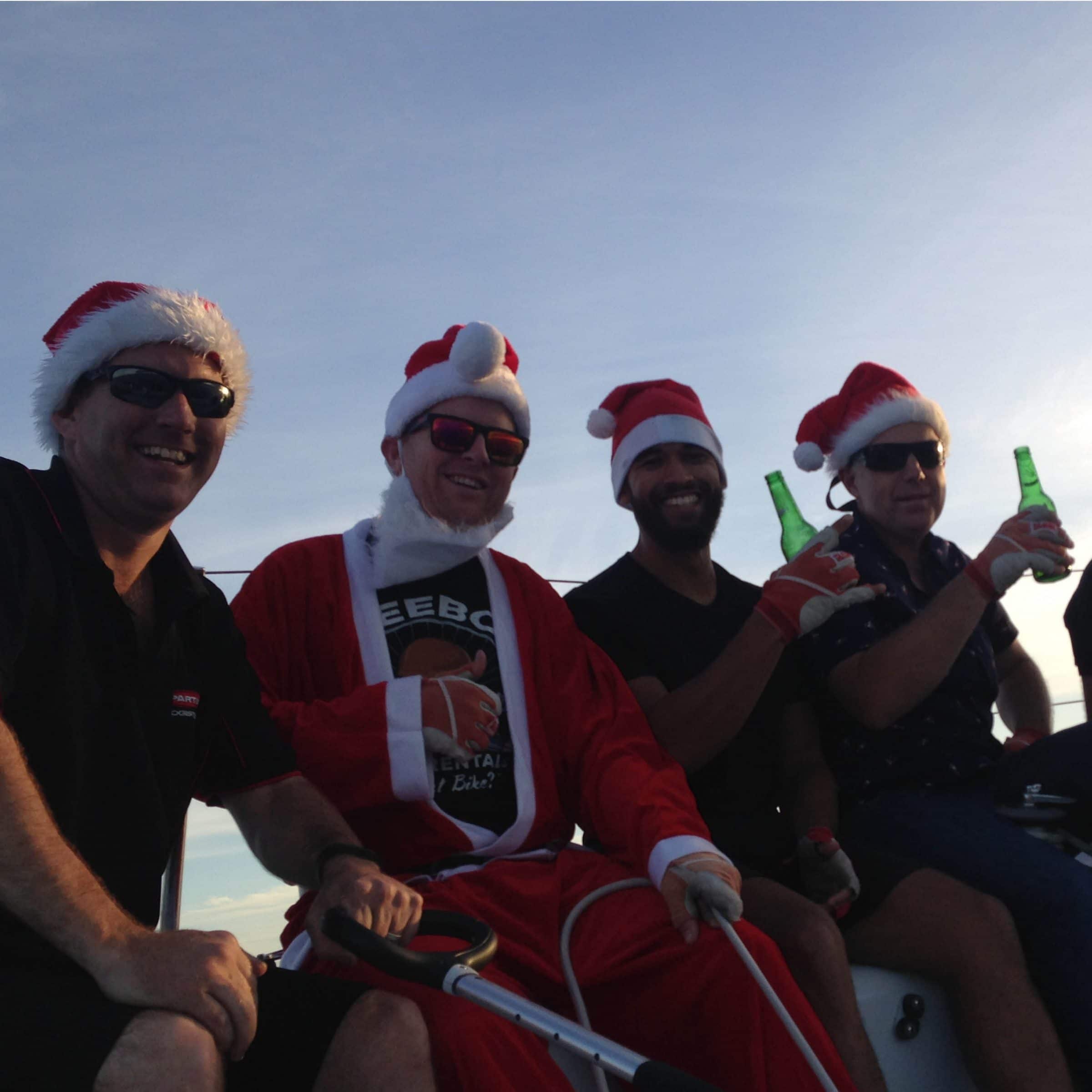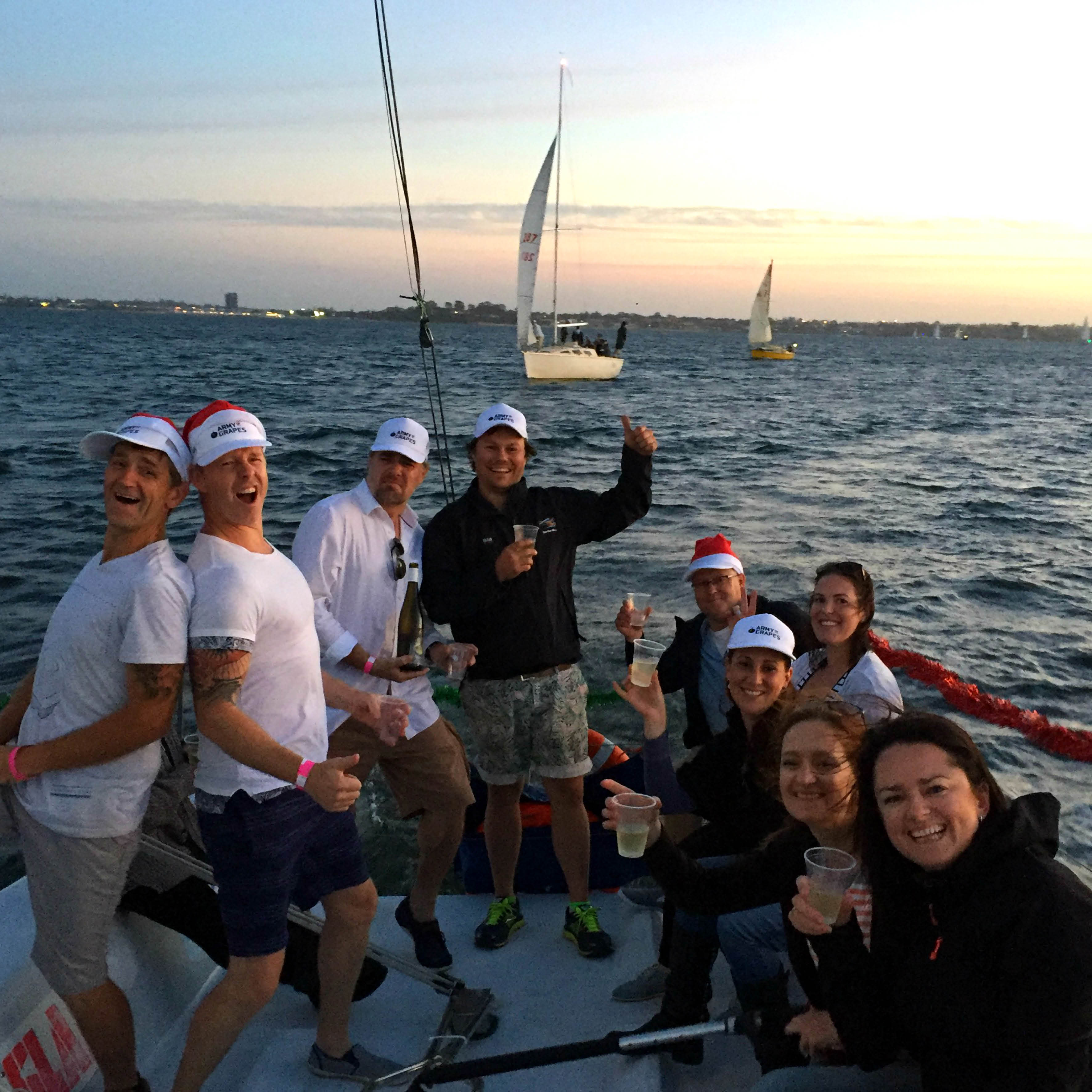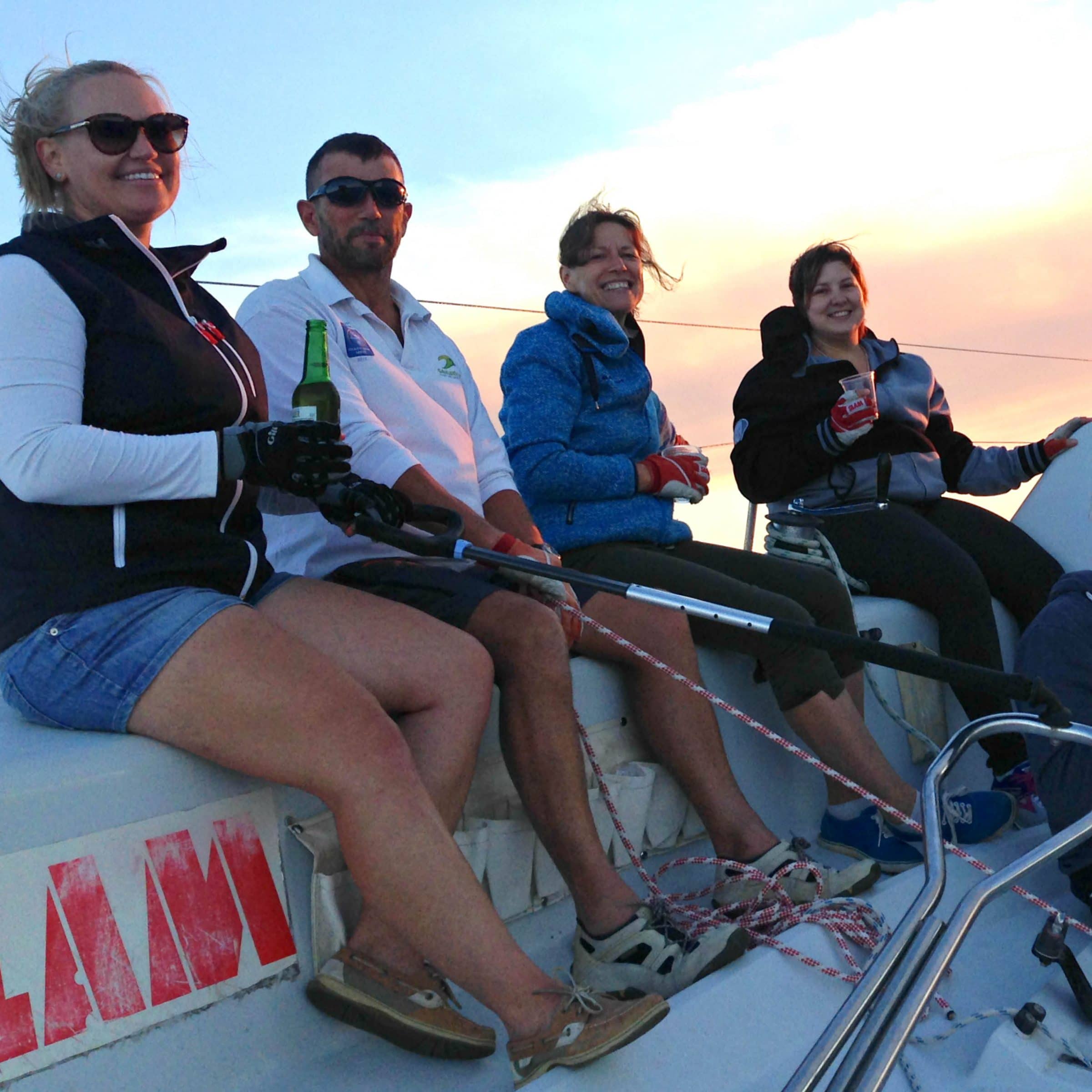 Not Your Typical Office Christmas Party!
Our Christmas Packages makes the most of the Royal Perth Yacht Club's Twilight Sailing Evenings, where there is an atmosphere on and off the water, a friendly race to join in and member priced hospitality ashore afterwards – the perfect experience for small-to-medium-sized teams!
$1,089 for up to 11 Guests
The Christmas Twilight Promotion Includes;
•   Hire of Foundation-36 Yacht with an experienced instructor for a two and a half hour sailing program during a Royal Perth Yacht Club Twilight Evening
•   Upgrade your onboard icebox to include water, soft drink, beers & a bottle of wine
•   Santa hats for all your crew!
Onshore Catering & Extras
Twilight sailing evenings are set by the Royal Perth Yacht Club primarily for their members. Booking with us, you can join in on the friendly on-water race and have the ability to book member-priced hospitality ashore, starting from an additional $28 per person.
17:00   Arrive at the Royal Perth Yacht Club, Crawley
17:10   Pre-sailing briefing
17:20   Head to the yachts
17:30   On-water twilight sailing activity commences
19:10   Approximate completion of on-water activity
19:30   Guests arrive ashore, optional pre-booked hospitality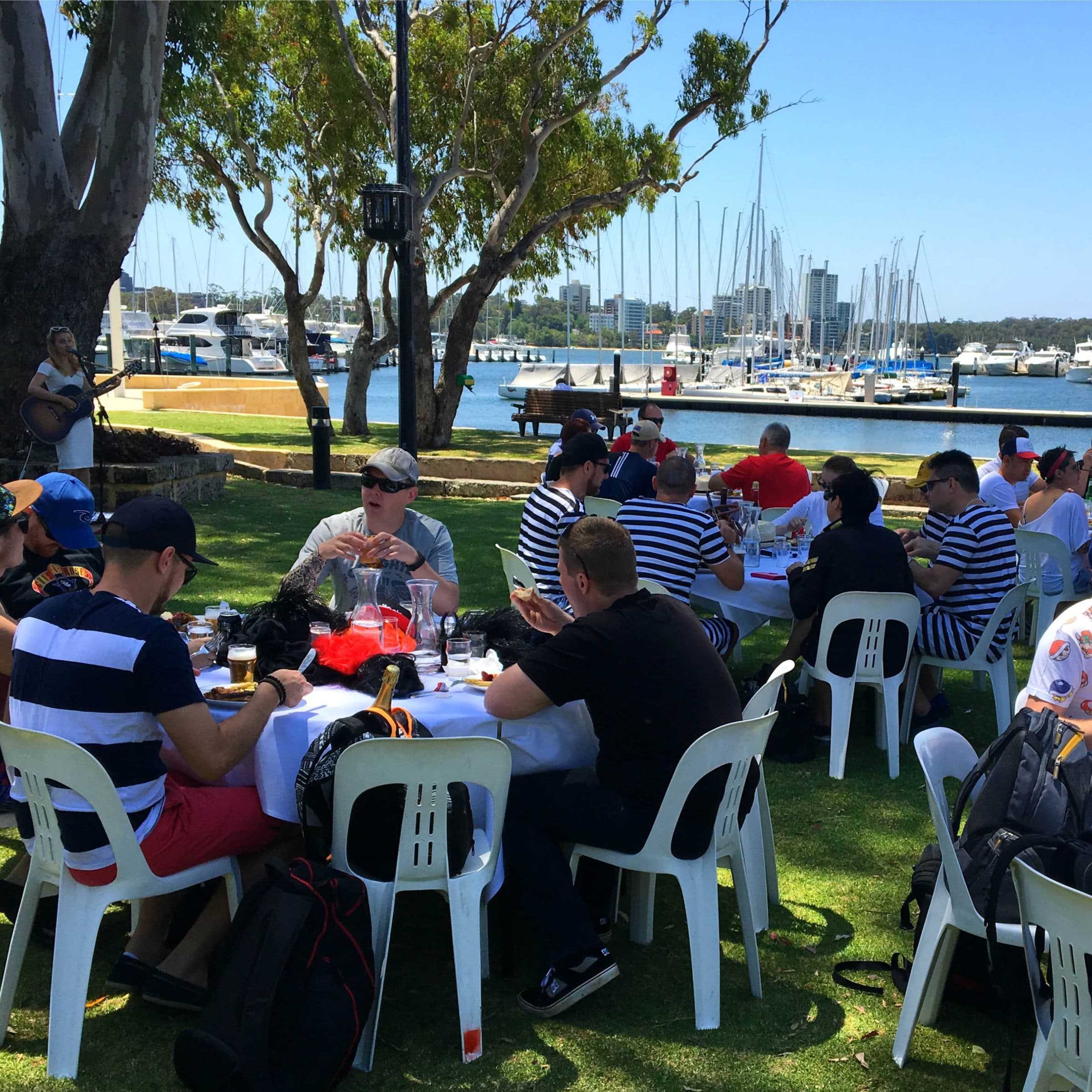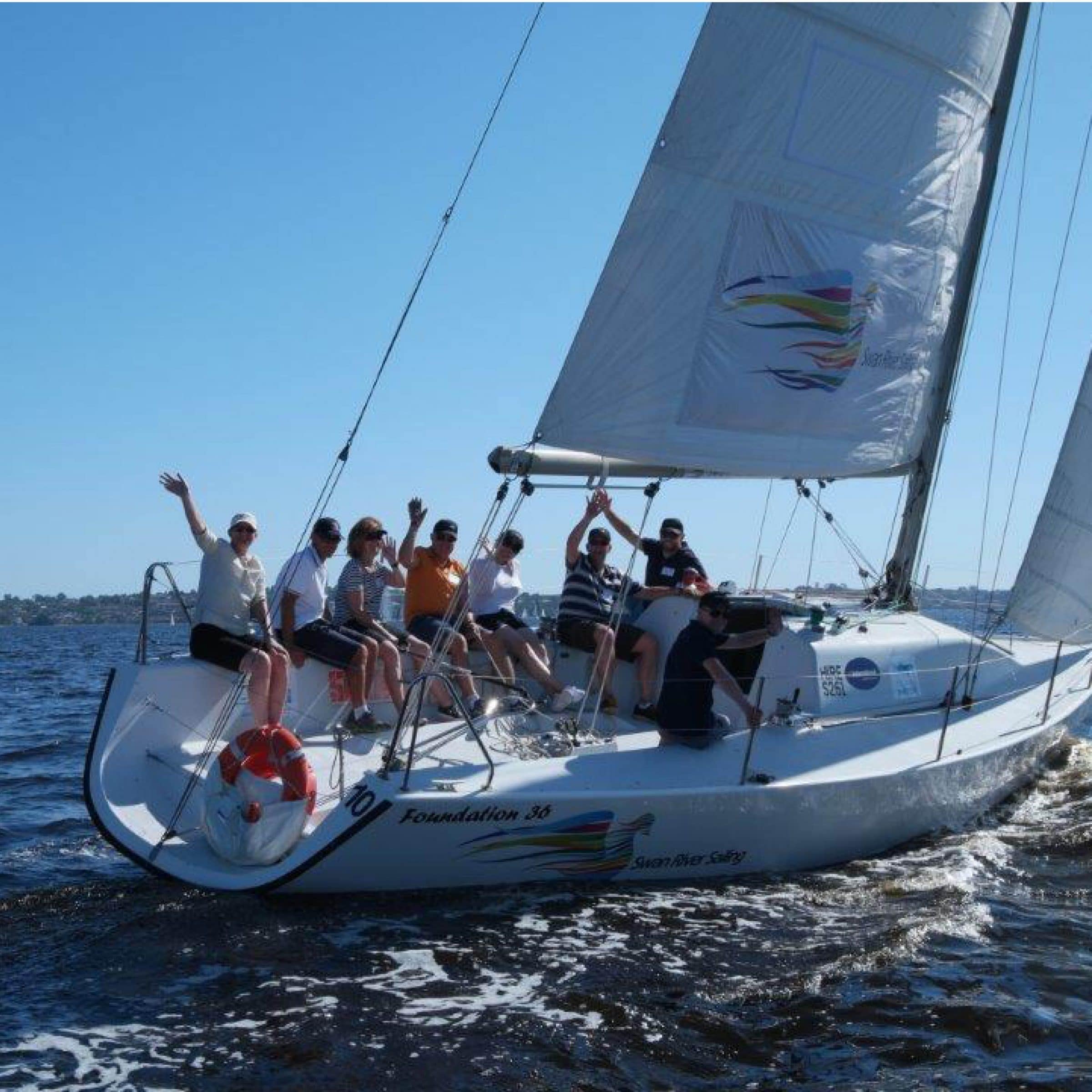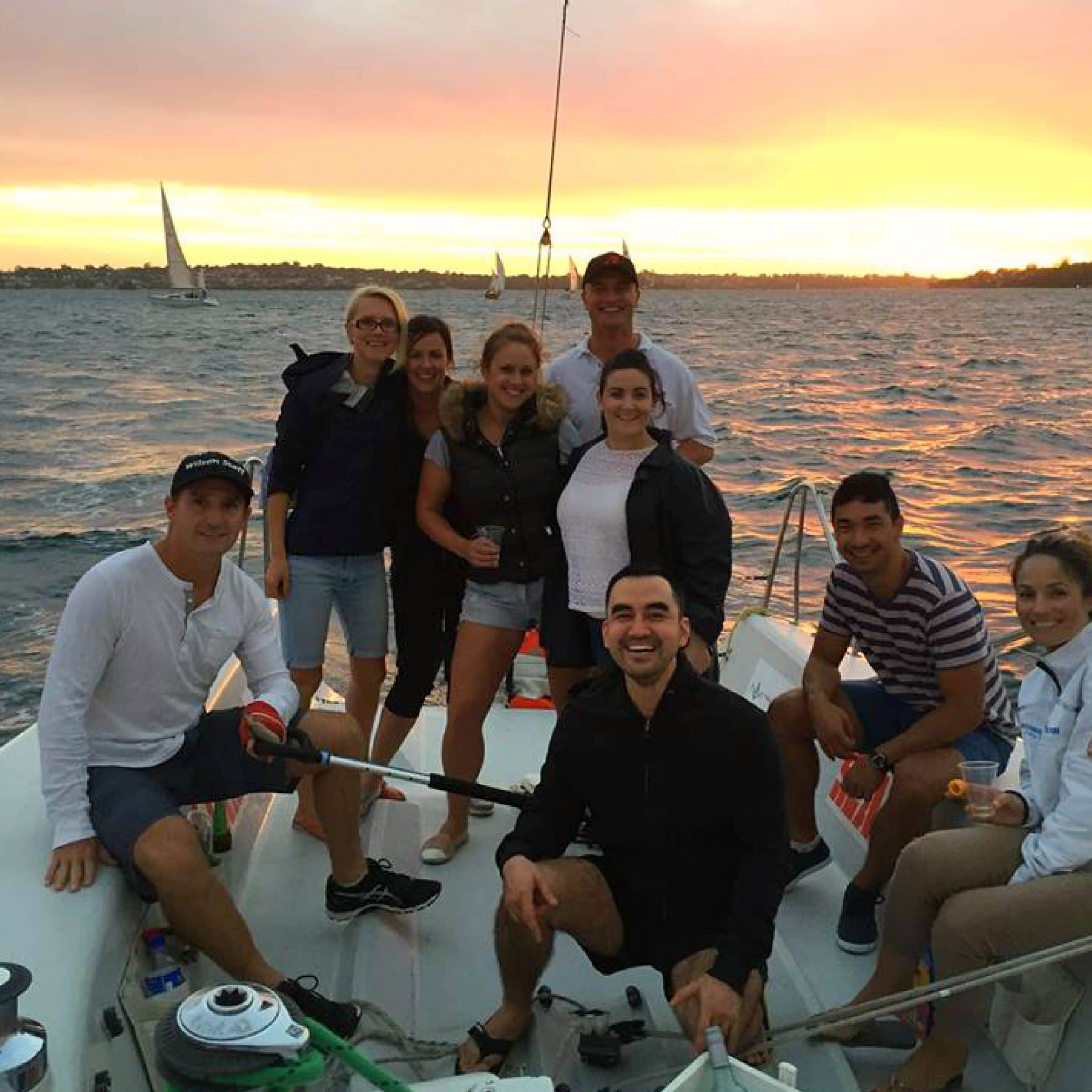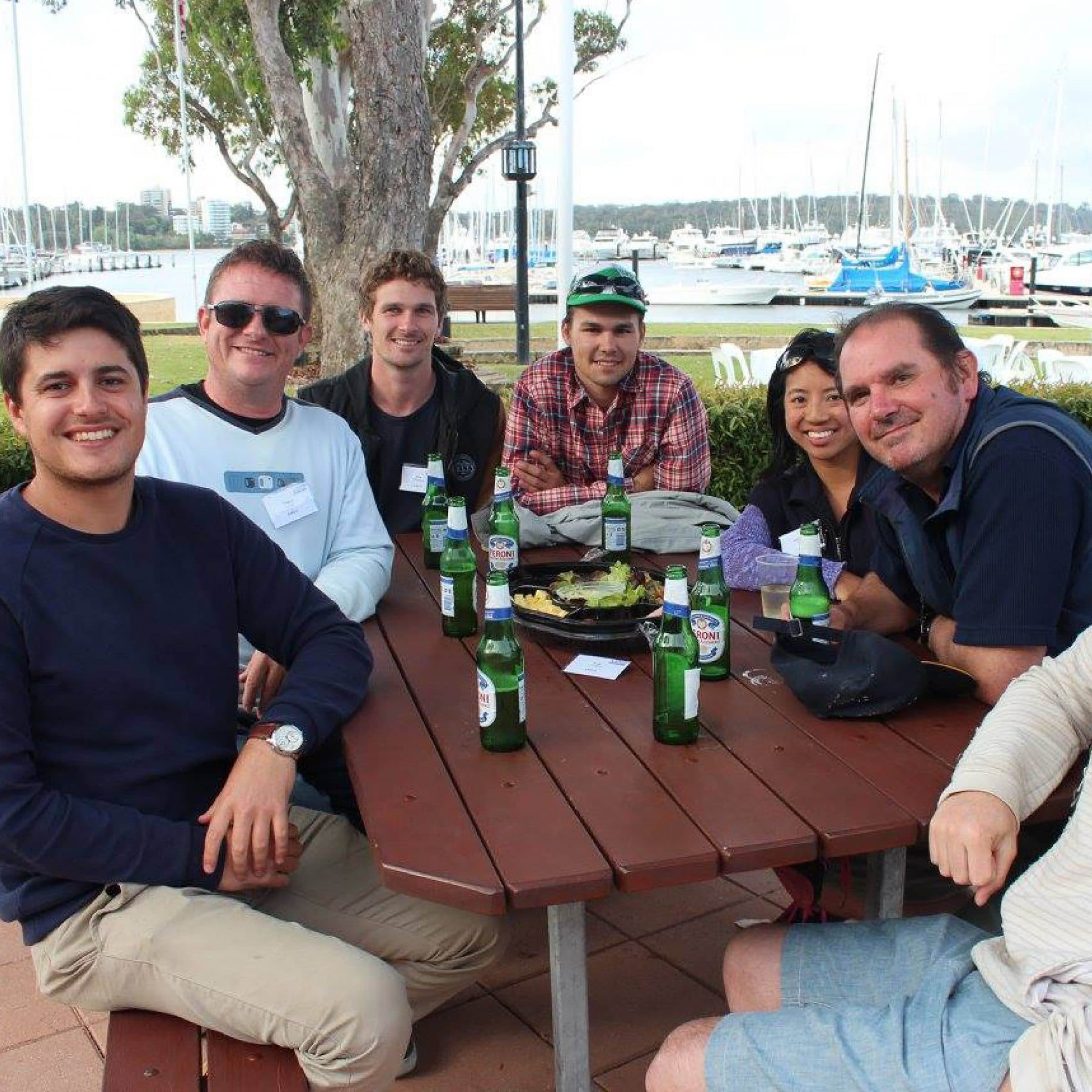 Looking for Something a little more?
Have a slightly larger group? Just want to celebrate with your company? Our Corporate Sailing programs can be run any day or time of the week!
We can accommodate groups of less than 10 to up to 150, with a range of options available to suit all group dynamics!
Enquire today and we will provide you with a quote
Swan River Sailing owns 9 Foundation-36 yachts for Corporate Sailing Charters, with each of them licensed to carry up to 11 passengers plus 1 of our experienced instructors onboard. Each Corporate Sailing Charter typically runs for around 2.5 hours and comes with complimentary water and soft drink for guests to enjoy whilst onboard.
There are a number of Corporate Sailing Programs available to suit your group's needs from a Casual Cruise, all the way through to an Elite Racing Package, which comprises of lots of short, sharp racing to get the team working together! 
Twilight Sailing evenings at the Royal Perth Yacht Club & Royal Freshwater Bay Yacht Club are a relaxed, social way to celebrate the festive season.
Book your next Corporate Christmas Function as Twilight Sailing Charter and take advantage of the Perth summer evenings, the member priced onshore hospitality and the added atmosphere of hundreds of boats out on the river. Sit back and enjoy a drink, nibble on a platter of antipasto and celebrate the festive season the smoothest way possible…
INTERESTED IN BOOKING AN EVENT? SEND US AN ENQUIRY!