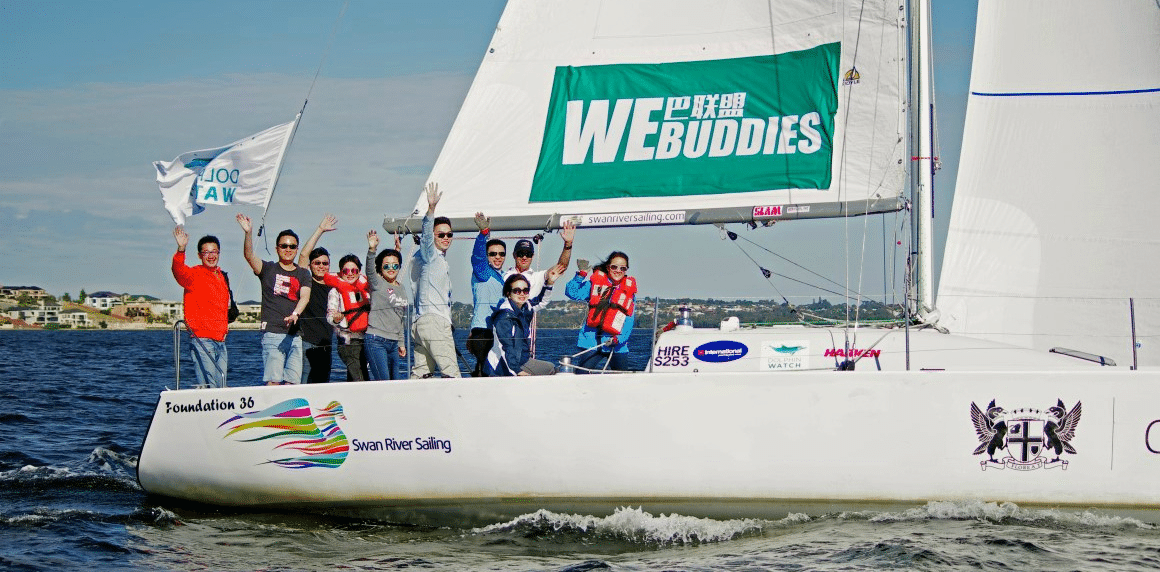 Sailing aboard Swan River Sailing's fleet of Foundation 36 yachts is the perfect way for international guests to see the beauty of Perth and it's iconic Swan River
Small Group Yacht Charters
Guests will arrive at the Royal Perth Yacht Club, just a ten minute drive from Perth's CBD, receive a brief 'welcome' on the lawn overlooking the river, then be split into groups of ideally 8-10 guests to meet their professional skipper for the day. The skippers will show the guests to their boats, help them aboard, go through some safety information and then get everyone out sailing!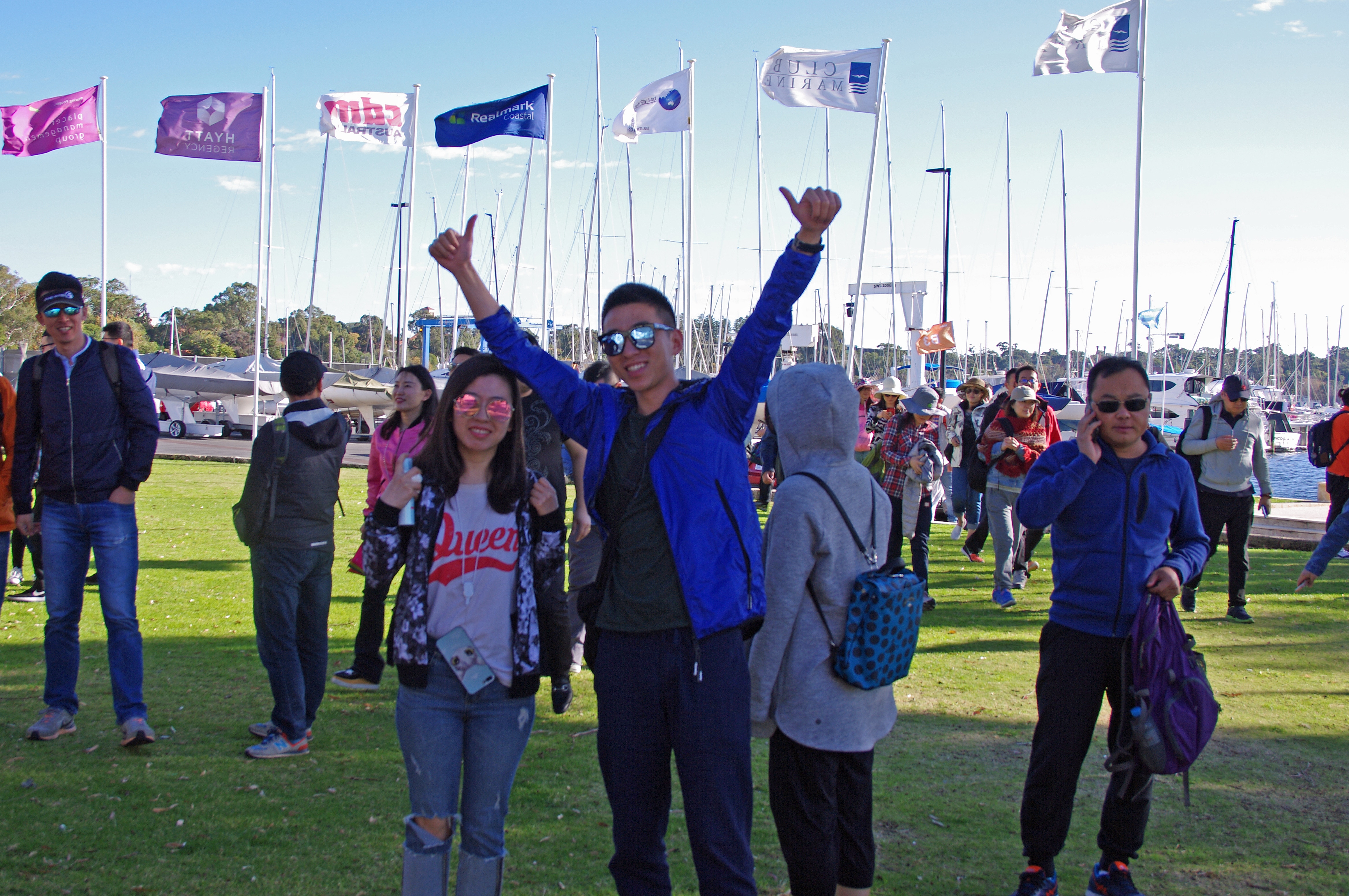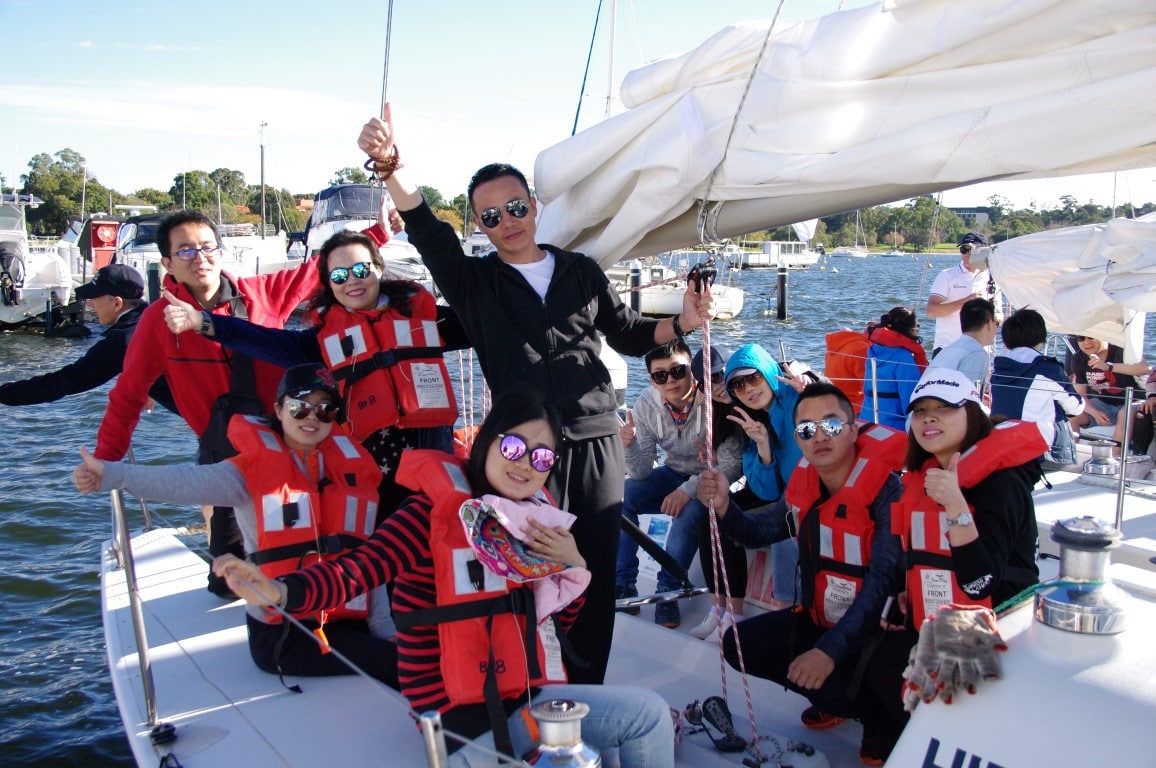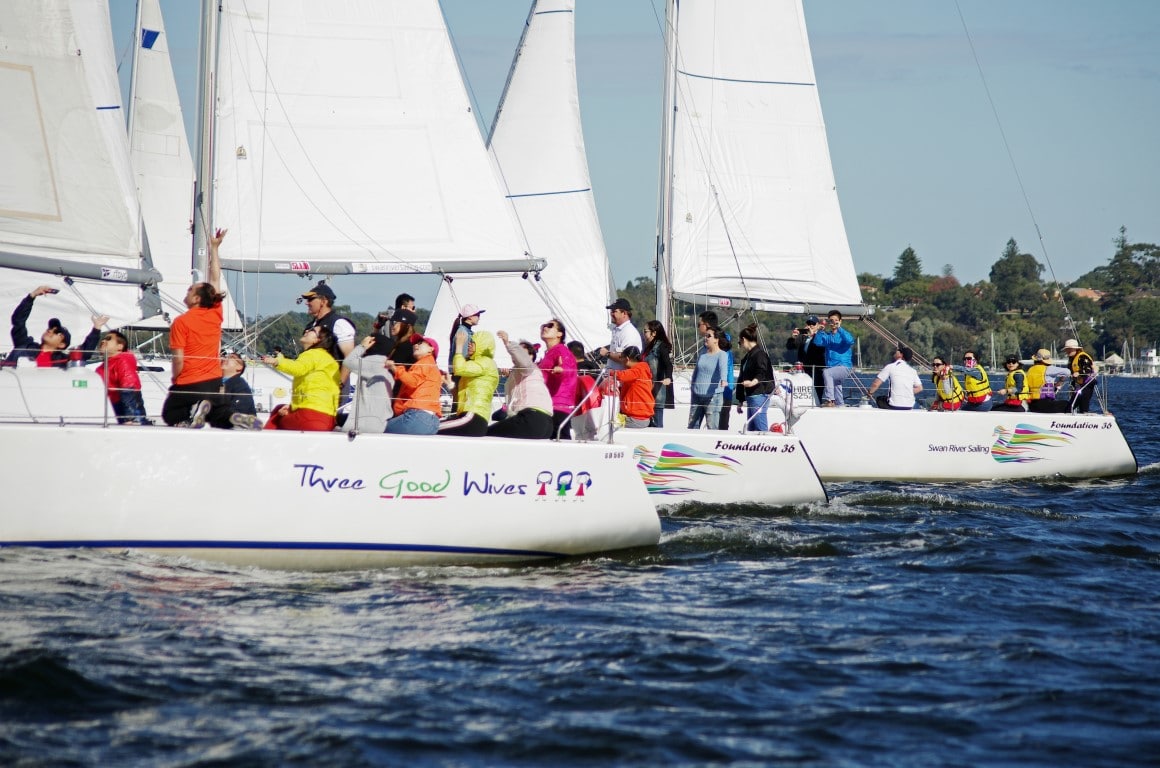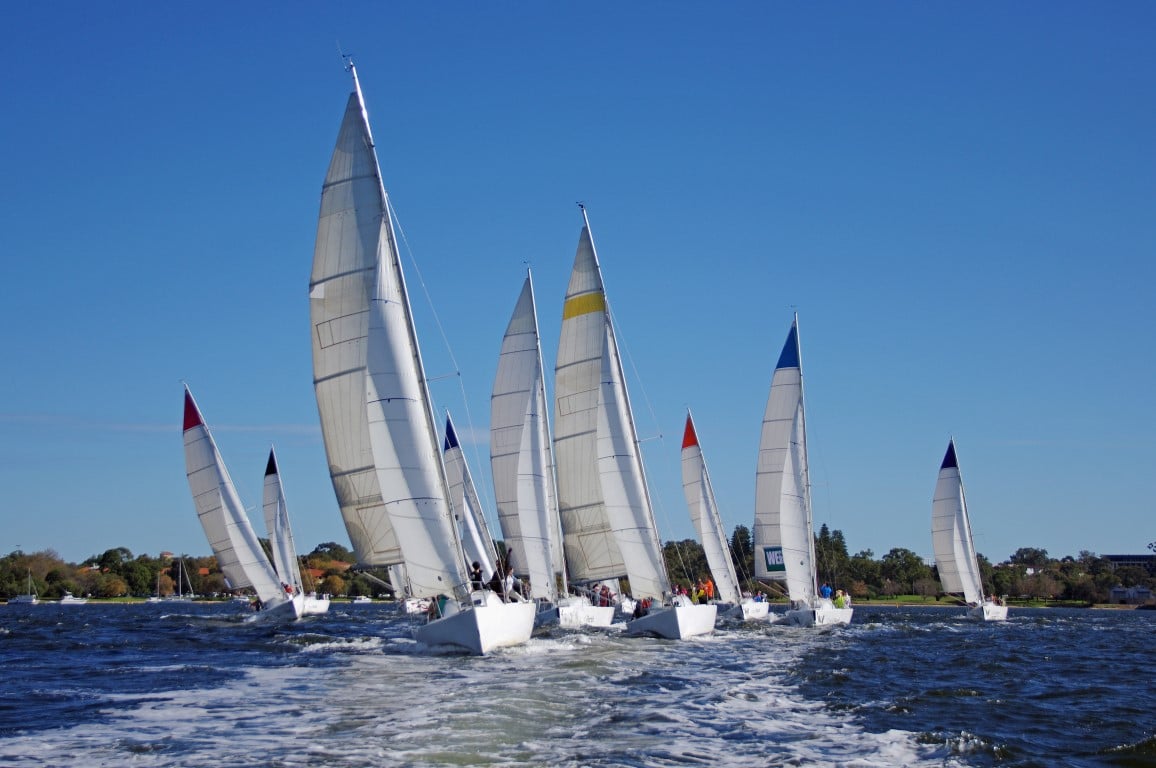 Guests have the ability to do as much or as little as they want whilst sailing.
They can sit back and relax or they can join in with the skipper and help sail the yacht.
The sailing activity can be a leisurely cruise for guests to sit back and enjoy, with a nibble of an antipasto platter and a sip of sparkling wine, or with two or more boats, we can arrange a friendly 'race' to see who will cross the finish line first.
We have a safety boat that accompanies most of our groups out onto the water, which is the perfect vessel to host a photographer who can then get nice and close to the yachts and snap those special action shots!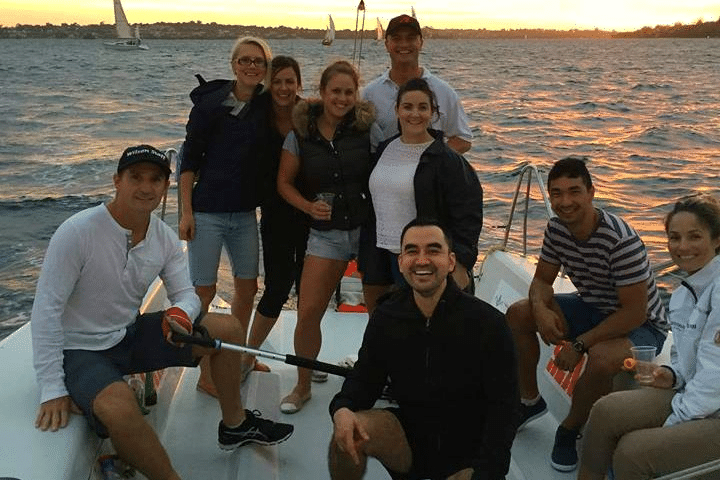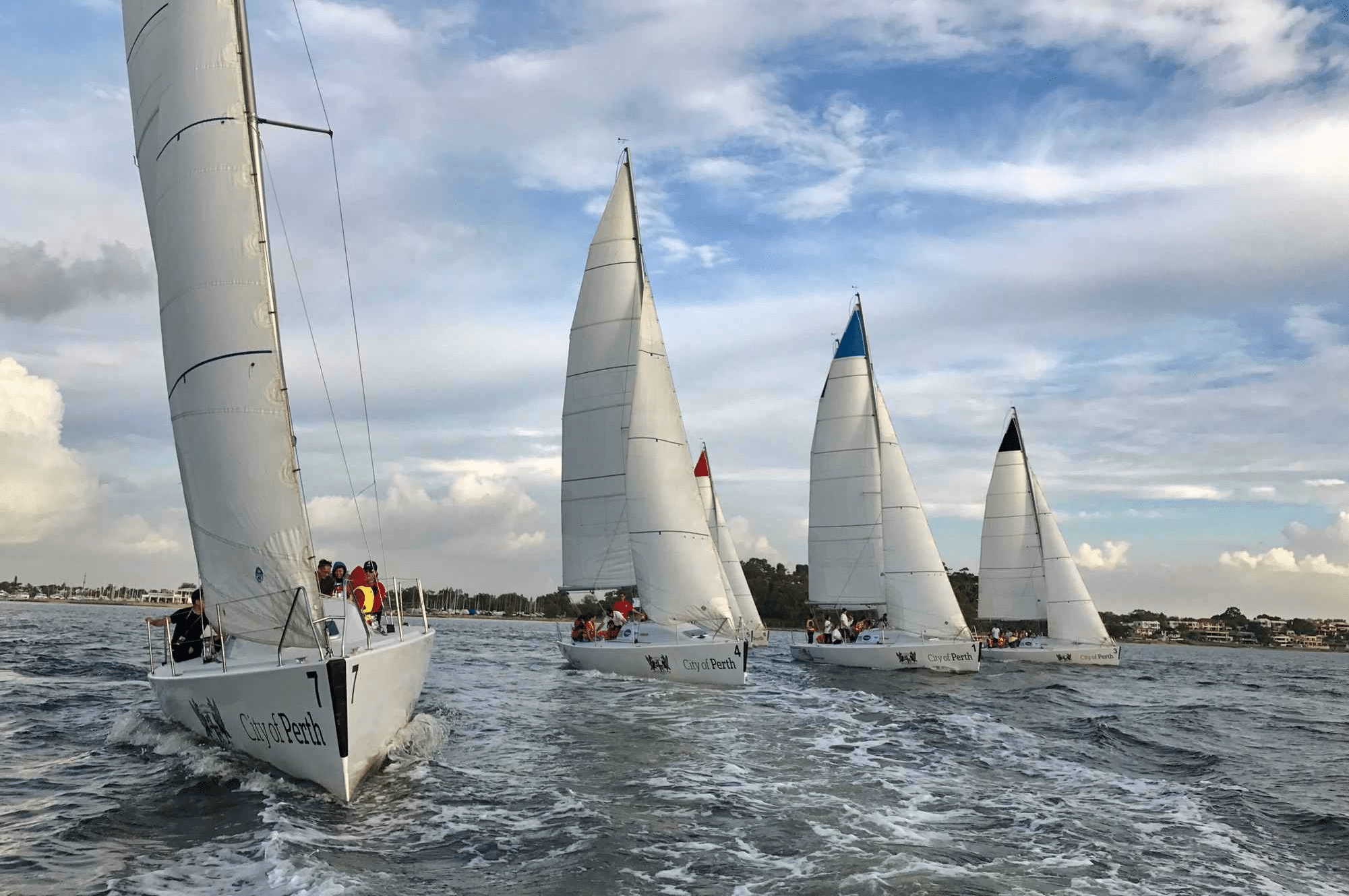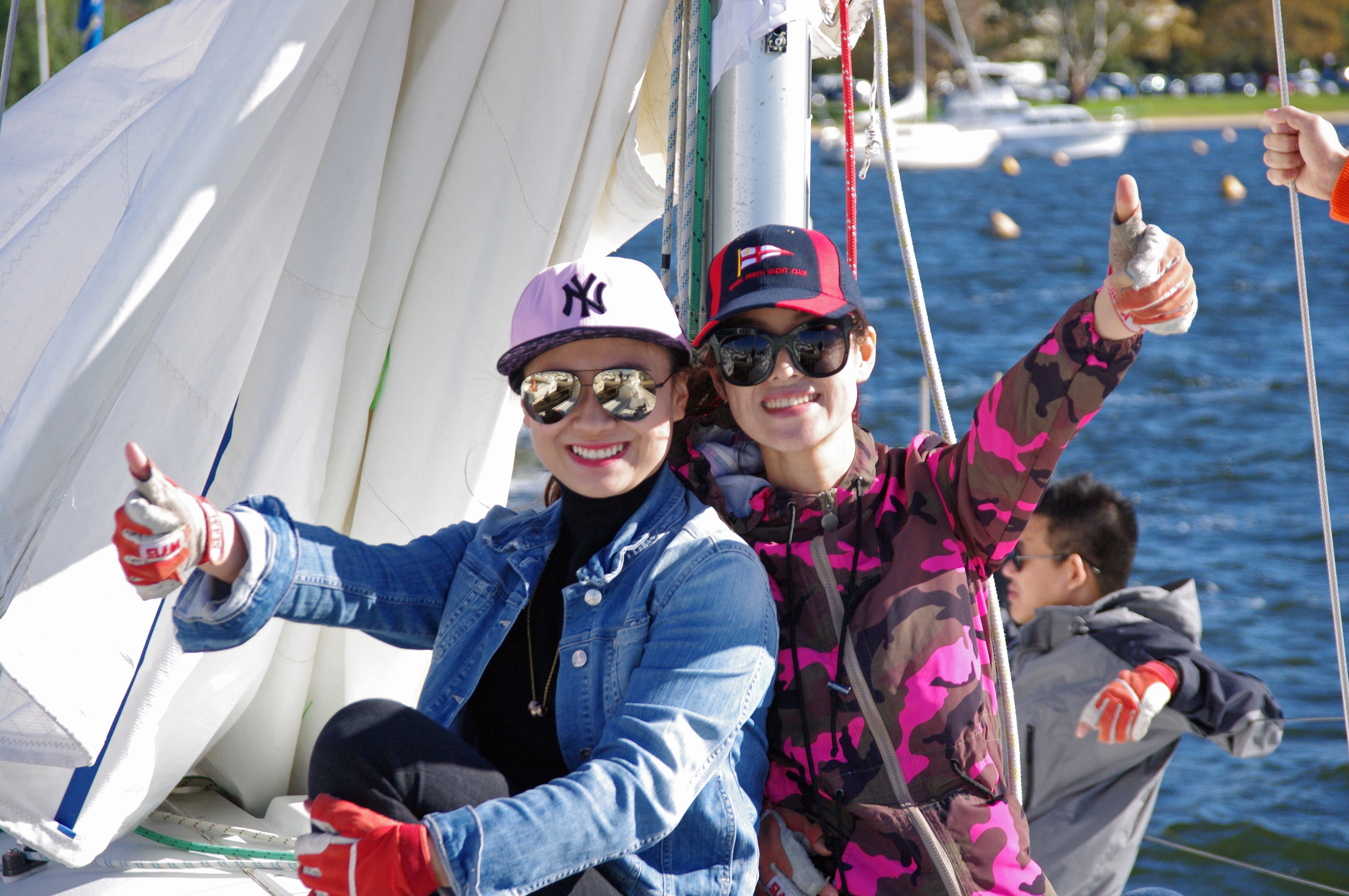 Once the sailing activity concludes, the skippers will help guests back ashore, where it is possible to include a Gourmet Barbecue, Buffet Lunch or even a Gala Dinner with the help of the team from Hyatt Regency Perth who look after all of the hospitality ashore at the Royal Perth Yacht Club. All of these options can be booked directly through the staff at Swan River Sailing.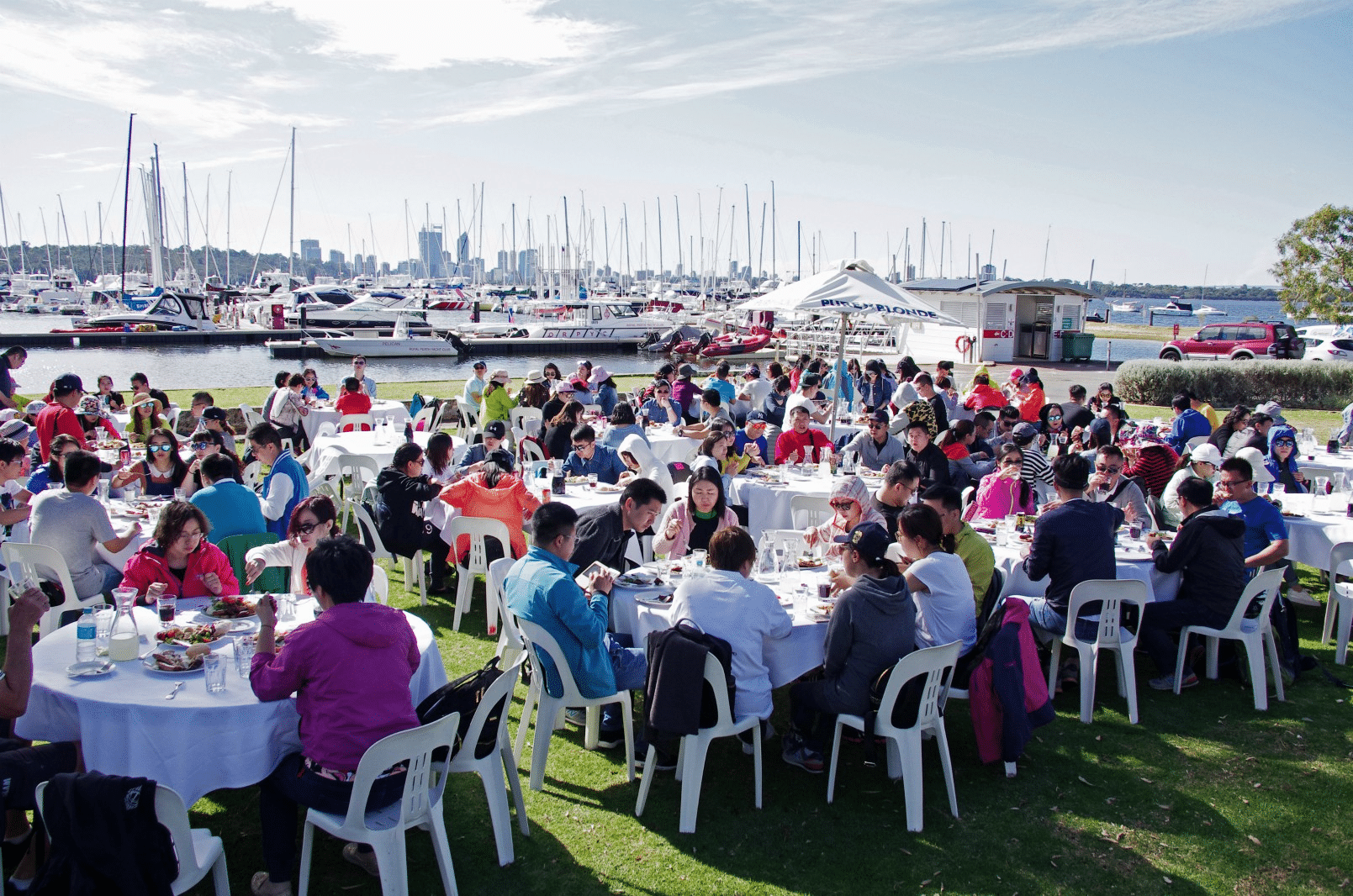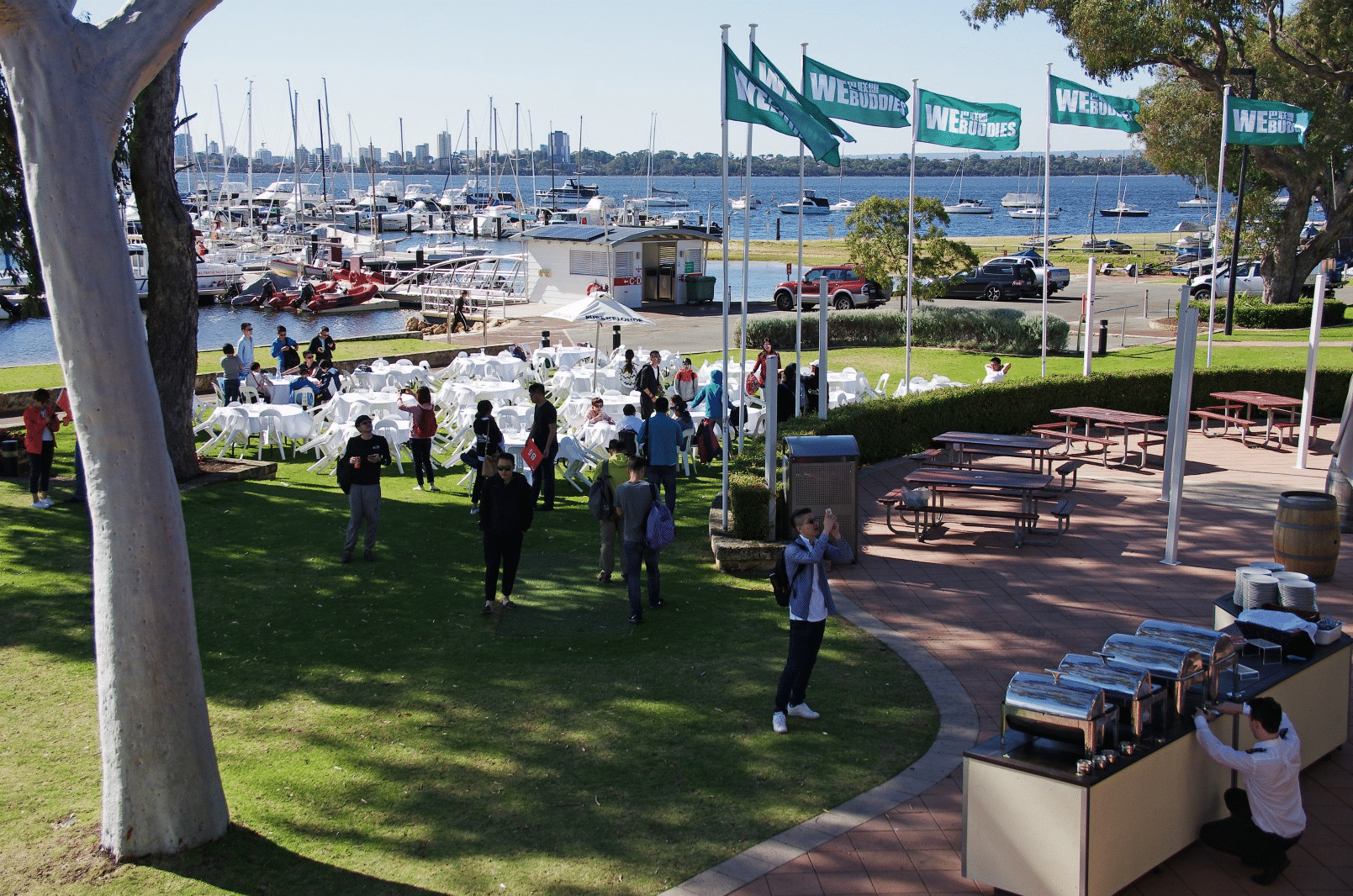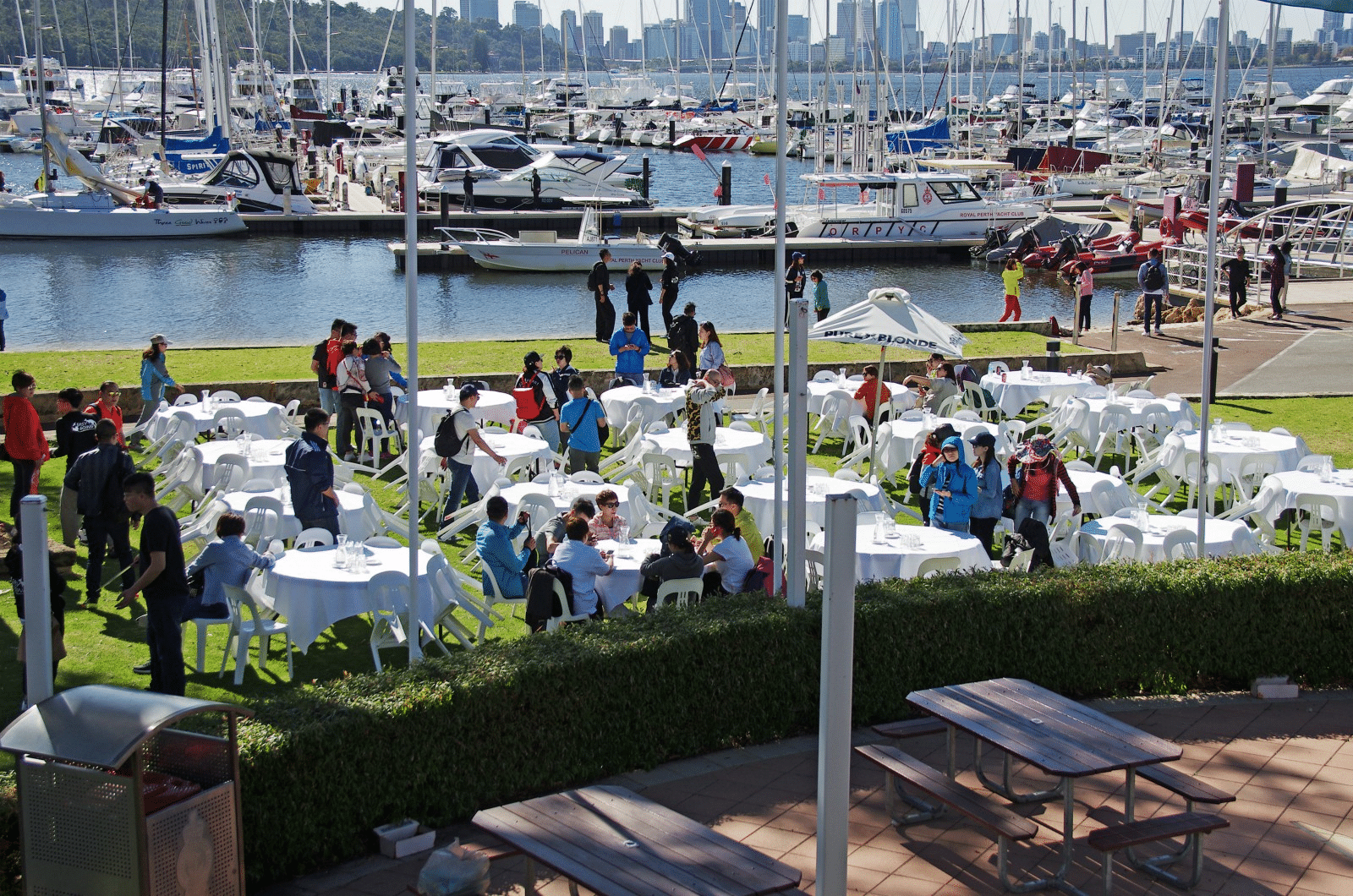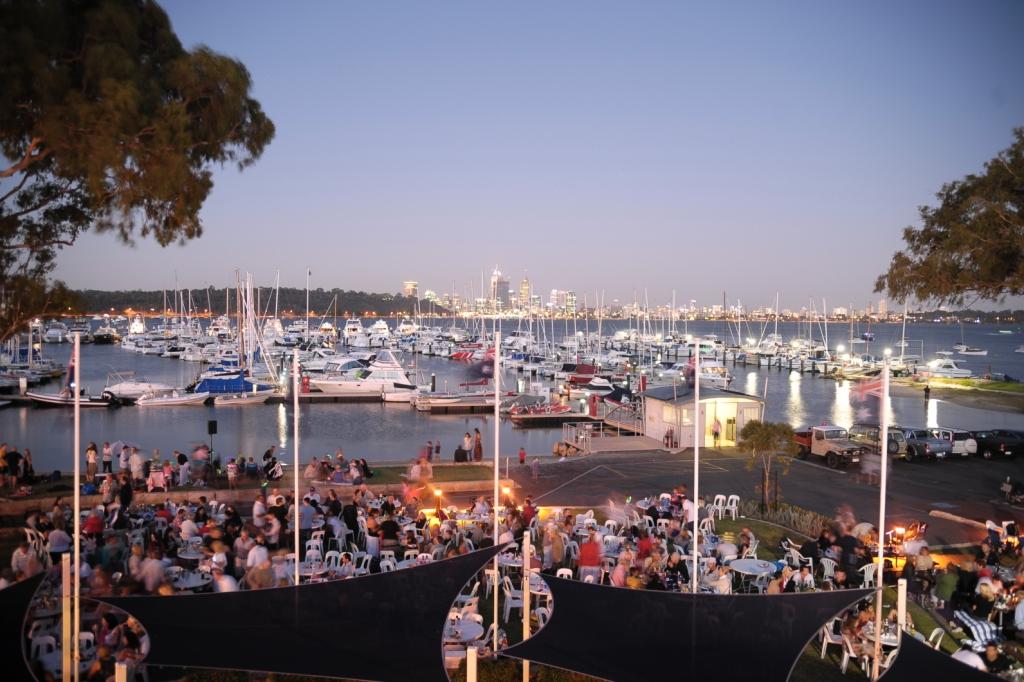 To make your guests' experience even more special, we can arrange medallions for the winners, premium West Australian bottles of wine for prizes or even Swan River Sailing hats that guests can then take home as a souvenir.
We can also arrange large banners with the company logo to stick on the main sail of our yachts – a great finishing touch that looks spectacular in photos!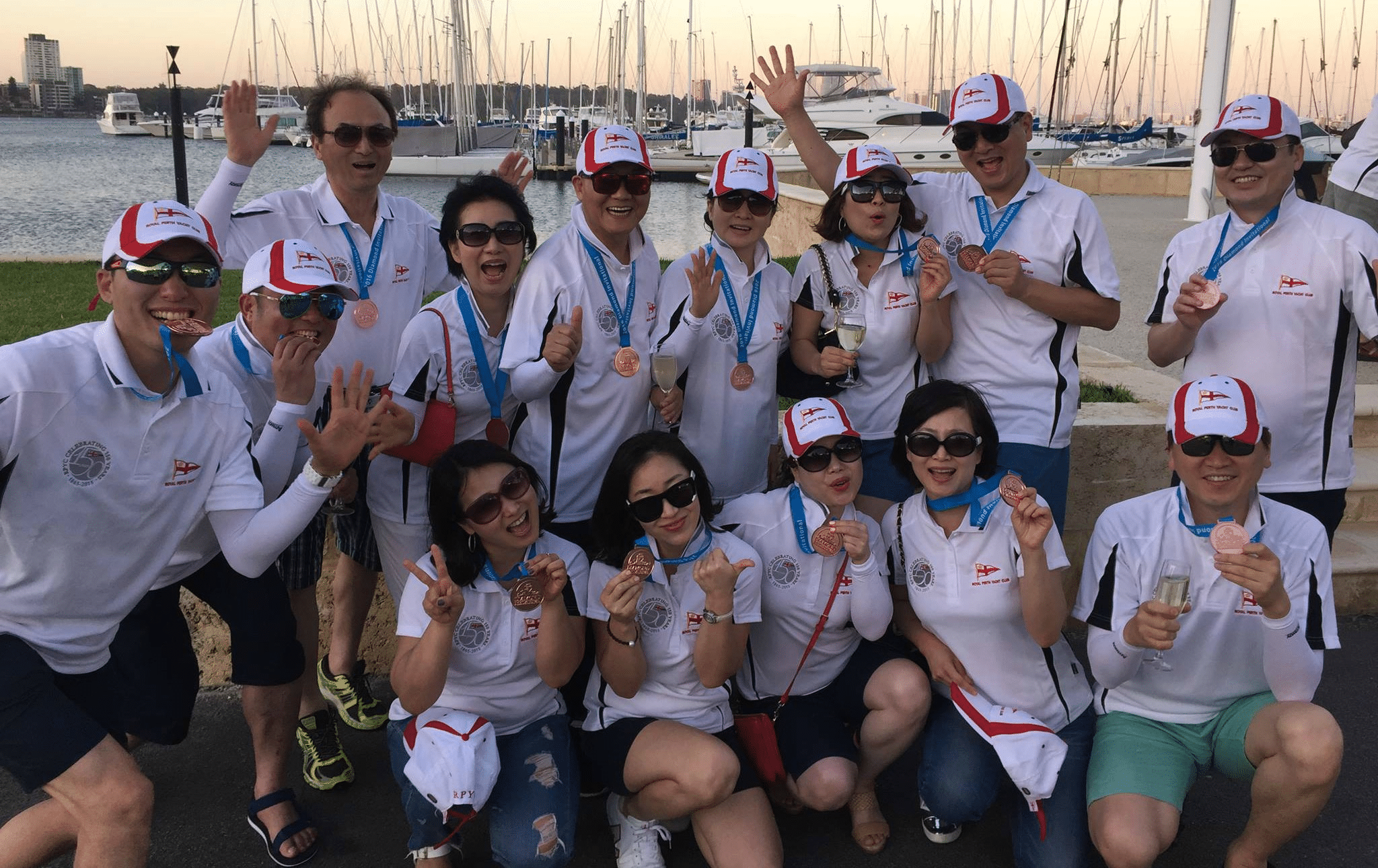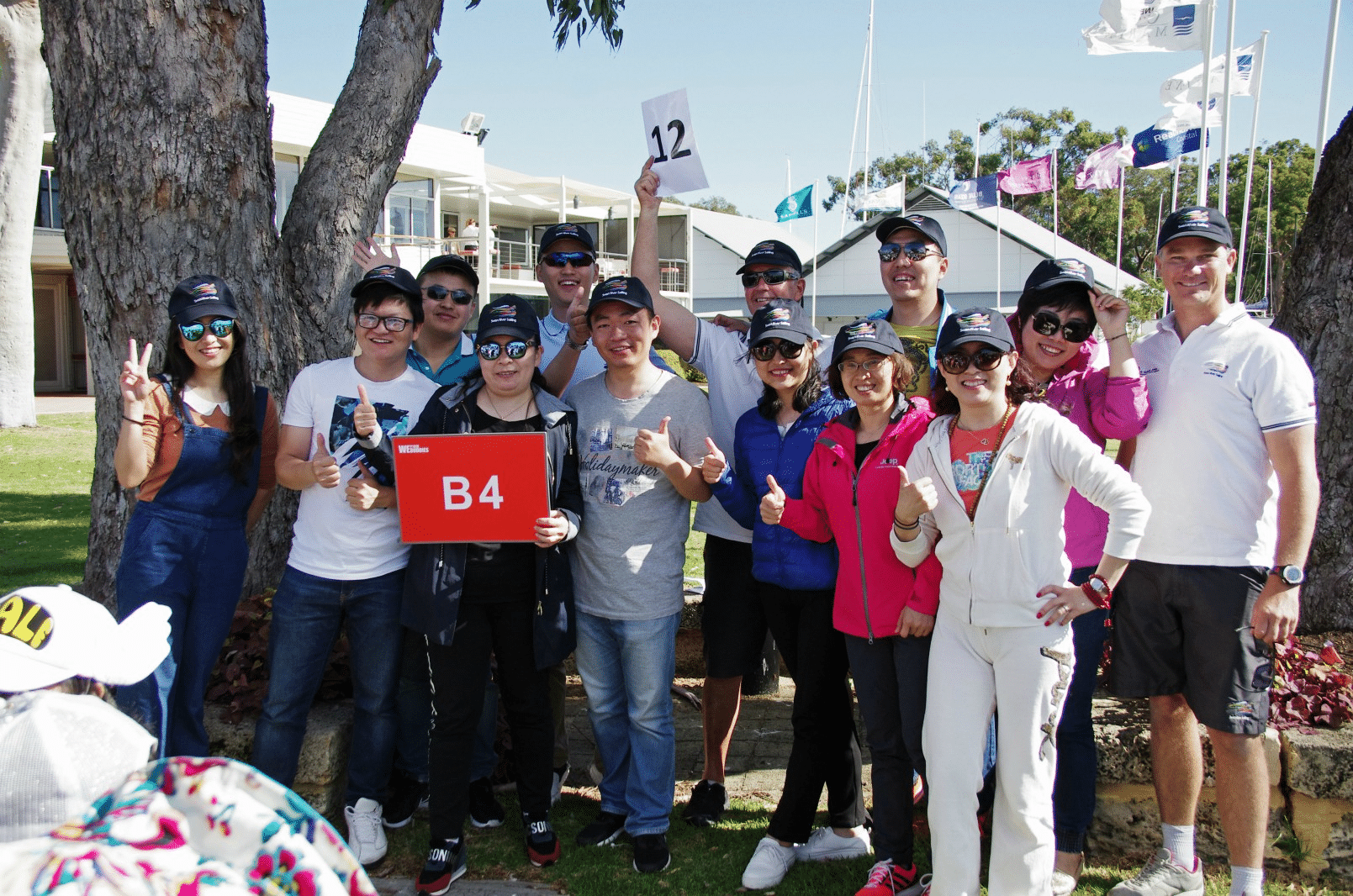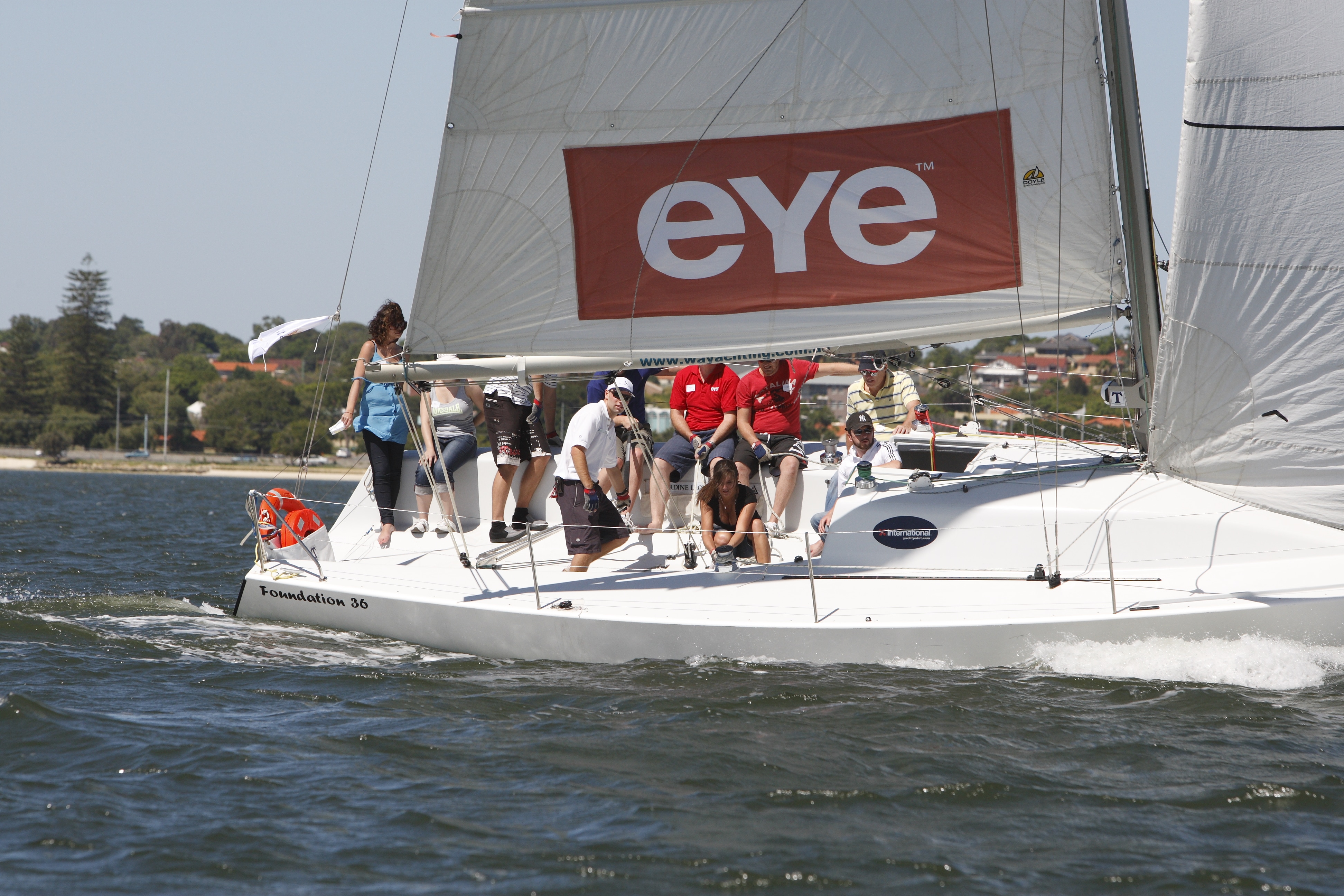 Swam River Sailing works with a number of Inbound Tourism Operators based in both Australia and overseas. We have long-term relationships with some operators that we also offer a commission to.
If you are an Inbound Tourism Operator or even a direct client looking to indulge your guests on a Swan River Sailing experience, please contact Georgia Bivens who looks after all of our corporate and tourism events.