2019 COMPETITORS COMING SOON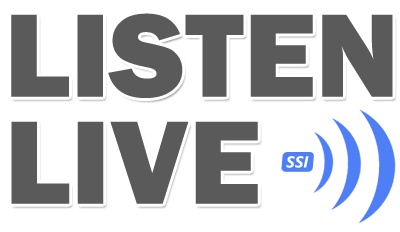 LISTEN TO THE LIVE COMMENTARY NOW
HARRY PRICE
CRUISING YACHT CLUB OF AUSTRALIA

AGE: 22

CURRENT WORLD RANKING: 4
Harry Price is the skipper of DownUnder Racing and is currently ranked 4th in the open match racing rankings. Harry and  team represent Sydney Sailing Centre and the Cruising Yacht Club of Australia.
Having won three New South Wales Youth Match Racing State Titles, two Youth Match Racing National Championships, dual Musto International Youth Match Racing Champions and Governor's Cup Champions, Price capped off an impressive two year run by being crowned Youth Match Racing World Champion for 2017 and most recently finished 5th on the World Match Racing Tour in 2017.
Harry is also a Managing Partner of Sydney Sailing Centre which is Australia's only dedicated catamaran training centre, owning two M32 Catamarans in Sydney.
WILL BOULDEN
ROYAL FRESHWATER BAY YACHT CLUB

AGE: 21

CURRENT WORLD RANKING: 17
Over the past 12 months, Alpha Racing Team and skipper, Will Boulden, have been competing hard around the world in open and youth mono-hull match racing events. This has included winning the HARKEN International Youth Match Racing Regatta, and also winning the OM International Grade 2 Event held in Italy.
Alpha Racing Team have also been competing in America, where they finished 3rd in the US Grandslam Series and 5th at the prestigious Governors Cup. The accumulation of these events has allowed Alpha Racing Team rocket to a new World Match Racing Ranking of 14!
GEORGE ANYON
ROYAL NEW ZEALAND YACHT SQUADRON

AGE: 22

CURRENT WORLD RANKING: 20
Having placed 4th in the 2017 Warren Jones International Youth Regatta, George and his team are looking forward to coming back and improve their result.
Throughout the remainder of 2017, George competed in various events with good results leading to a new personal best World Ranking of 13 – placing 3rd at World Match Racing Tour Perth Cup, 3rd at ISAF Youth Match Racing Worlds, and also competing in the World Match Racing Tour Australia Cup, Governor's Cup and New Zealand Match Racing Nationals.
JELMER VAN BEEK
VERENIGING WATERSPORT DE TWEE PROVINCIAN

AGE: 22

CURRENT WORLD RANKING: 25
Jelmer van Beek from Groningen, The Netherlands, is the skipper of Team Dutch Wave, but also a Law student at Leiden University, and is currently ranked 42 in the Open Match Racing Rankings. Team Dutch Wave started together In 2016 after becoming friends through the Dutch big boat development squad, the Team Heiner Talents, founded by the famous Dutch yachtsman Roy Heiner (Olympic medallist and Volvo Ocean Race  winner).
Team Dutch Wave was born through the members aspirations to pursue match racing over other classes of sailing. The team really enjoy match racing and believe that it could be their chance to break through into the international yachting scene.
2017 was a great year for Team Dutch Wace with them becoming Dutch and German National Champions and winning an eventat the European Match Racing Tour.  Team Dutch Wave aspire to compete in the World Match Racing Tour and eventually in the Volvo Ocean Race.
CLARE COSTANZO
ROYAL PRINCE ALFRED YACHT CLUB

AGE: 21

CURRENT WORLD RANKING: 61
Clare Costanzo has been match racing since 2013 in State, National and International Youth, Women's and WIM series and Open Match Racing events.
Clare is leading a team from the Royal Prince Alfred Yacht Club Youth Development program for the Warren Jones Regatta. This team of James Farquharson, Harry Hall, Harley Walters and Ryan Wilmot sailed for Will Dargaville at the 2017 Warren Jones Regatta with Clare as floater/tactican.
This year the team will be back to improve on their 2017 performance with Jessica Angus joining the crew.
In 2017 Costanzo competed at the Youth Match Racing Worlds where she placed 7th and competed at the 2017 Hardy Cup where she placed 2nd.
Clare is currently ranked 9th in the Women's Match Racing Ranking and 61st in Open Match Racing
JAMES HODGSON
CRUISING YACHT CLUB OF AUSTRALIA

AGE: 18

CURRENT WORLD RANKING: 73
James is sailing in his 2nd Warren Jones International Youth Regatta this year. While completing his Year 12 studies  in 2017, James has split his sailing between his home club in Mooloolaba, Queensland while flying into Sydney regularly to join the Youth Sailing Academy at the Cruising Yacht Club of Australia. He continues to climb the World rankings at 66 in October 2017 and has had a strong year overall.
Recent achievements include winning the New South Wales Youth, Queensland Open and Australian Schools Match Racing Championships and podium places of 2nd in the Australian Youth Match Racing Championships and 3rd at the Australian Open Match Racing Championships.
James intends to commence University in Sydney and focus on his Match Racing and keelboat racing with CYCA in 2018.
JAMES WILSON
ROYAL NEW ZEALAND YACHT SQUADRON

AGE: 18

CURRENT WORLD RANKING: 94
James Wilson is a young match racer from Royal New Zealand Yacht Squadron.
Prior to match racing, James sailed in the 29er skiff class. James and team all started match racing through the Royal New Zealand Yacht Squadron's Youth Training Programme.
Four of the competing team members have previously sailed together in a few events, most recently being the New Zealand Match Racing Nationals where they placed 5th.
New addition, Zak Merton will be joining the team for the first time at this event.
NICK EGNOT-JOHNSON
ROYAL NEW ZEALAND YACHT SQUADRON

AGE: 19

CURRENT WORLD RANKING: 194
Nick is a young match racer from Royal New Zealand Yacht Squadron. Before Match Racing, Nick competed in various international 29er skiff competitions, with his best result being finishing 2nd at the Youth Sailing World Championships in Langkawi. Nick then went on to compete in the 49er Skiff class at an International level.
Nick has been match racing through Royal New Zealand Yacht Squadron's Performance Program for a season now and will be taking five Youth Training Programme members from the Royal New Zealand Yacht Squadron to the event with him.
Nick's crew is Sam Barnett, Jordan Stevenson, Charlotte Porter, George Angus and Mitch Jackson.
ETHAN PRIETO-LOW
ROYAL FRESHWATER BAY YACHT CLUB

AGE: 17

CURRENT WORLD RANKING: 671
Ethan Prieto-Low and Calypso Racing are back competing at the Warren Jones International Youth Regatta for the third year. Calypso Racing are a young crew with an average age of 19 years who have all progressed through from the Royal Freshwater Bay Yacht Club dinghy club and have now been sailing together for a couple years.
Ethan is an experienced keelboat sailor of over the past 5 years, in a number of classes including campaigning an Etchell for the 2018 Nationals and a Dragon leading up to the World Championships in Fremantle in January 2019.
With school commitments now complete, the crew will embark on a more active schedule of match racing regatta's over the coming 12 months.
MARK SPEARMAN
ROYAL FRESHWATER BAY YACHT CLUB

AGE: 23

CURRENT WORLD RANKING: 1061
Mark spent 2017 competing in the entire World Match Racing Tour as tactician for Neptune Racing (Sam Gilmour). The highlight of the team's year was being ranked number 1 in the World Sailing rankings and also finishing in the top 5 at 3 world tour level events. Mark plans to bring his acquired skills from racing against the best match racers in the world into steering his own team for both the Warren Jones International Youth Regatta and the JESS Match Cup in January 2018. Mark has previously steered in the Warren Jones Regatta once before and has crewed 5 times including a 2nd place with Tristan Brown in 2014 and also a 2nd with Sam Gilmour last year.
Mark has been lucky enough to pull together an extremely high level team for the event that includes:
Damian Garbowski – Current World Match Racing Tour Champion
Romë Featherstone – Current World Sailing Youth World Champion in the 420 class
Luke Elliott – Recently placed 14th at the Laser Standard Worlds
James Stewart – Awesome Laser sailor and up and coming excellent bowman
Mark looks forward to bringing his own experience, as well as his team members' experience into taking on this regatta.
CONOR NICHOLAS
SOUTH OF PERTH YACHT CLUB

AGE: 19

CURRENT WORLD RANKING: NOT RANKED 
Conor Nicholas is one of the young guns of Australian Sailing.  Conor built his reputation in the highly competitive Laser class, winning the World Youth Championship in 2015.
He is recognised as an astute tactician and has competed in the Warren Jones International Youth Regatta on two previous occasions –  including as part of the winning Neptune Racing Team skippered by Sam Gilmour in 2016.
Conor is now part of the Australian Sailing Squad and has moved to the multihull ranks, sailing the Nacra 17, winning the European Championship in the Series 1 boats in July of this year.
Whilst Conor and his team are new to the event, he'll be one to watch on the water!
INVITATION RESERVED BY THE ORGANISING AUTHORITY
The Organising Authority this year extends an invitation to Royal Freshwater Bay Yacht Club's JESS Match Cup Champion. The JESS programme was a unique annual event which offered young yachtsmen and women the opportunity to not only improve their skills as sailors but to develop their character and leadership qualities. From 1988 until 2016 around 160 young sailors participated in JESS. Royal Freshwater Bay Yacht Club was proud to continue the original concept which was the brain child of the Coaching Co-ordinator of the time, Huck Scott. To honour the history in JESS which was to provide opportunities to young sailors with the sport of sailing as well as celebrating the hosting of the WMRT events in 2017, RFBYC have named the annual open match racing event the JESS Match Cup. The inaugural event will be held from 22 to 24 January 2018. The highest placed eligible youth team will be the final team in the competitor line up for the 2018 Warren Jones International Youth Regatta.