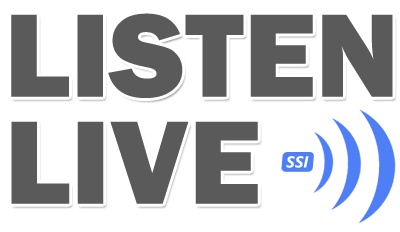 LISTEN TO THE LIVE COMMENTARY NOW
WARREN JONES REGATTA
2019 COMPETITORS
HARRY PRICE CRUISING YACHT CLUB OF AUSTRALIA AGE: 23 CURRENT WORLD RANKING: 4
Harry Price is the skipper of DownUnder Racing and representing the Cruising Yacht Club Of Australia – the host club of the famous Blue Water Classic & Rolex Sydney Hobart. Harry is the defending Warren Jones Regatta Champion after taking out the title in 2018.
Sponsored by Musto Australasia, Harry will be tough to beat; bringing an all kiwi crew over to Perth later this month to defend his title; Taylor Balogh, George Anyon, Josh Wijohn & Connor Mashlan.

WILL BOULDEN ROYAL FRESHWATER BAY YACHT CLUB AGE: 22 CURRENT WORLD RANKING: 9
The bridesmaids of 2018, Alpha Racing Team, lead by Will Boulden of Royal Freshwater Bay Yacht Club, are hopeful to improve upon last year's results!
The team finished 2nd at the 2018 Youth Match Racing World Championships, and, these results, combined with a number of years of sustained success, has propelled the team into the top 10 of the open world rankings. Will and crew, Ryan Donaldson, Niall Morrow, Harry Hall & Damien Garbowski, are amped up and ready for a good week of racing at the 2019 "WoJo" regatta!
NICK EGNOT-JOHNSON ROYAL NEW ZEALAND YACHT SQUADRON AGE: 20 CURRENT WORLD RANKING: 22
2019 will see just one team lucky enough to journey across the ditch from Royal New Zealand Yacht Squadron (RNZYS) to compete in the 2019 Warren Jones Regatta.
The RNZYS Performance Programme are sending Nick Egnot-Johnson and his crew from KNOTS racing to battle it out in Perth again in 2019.
KNOTS Racing have just recently got back to New Zealand after competing in the US Match Racing Grand Slam in which they managed to take out the overall title!
The team hopes to carry on with this momentum as they train hard over summer in preparation for the Warren Jones Regatta. The team are stoked to be competing in the 2019 Warren Jones and are hoping to take the win home for Royal New Zealand Yacht Squadron (RNZYS)!
Joining Nick in Perth will be Zak Merton, Sam Barnett, Bradley Mclaughlin and Tim Snedden.
JELMER VAN BEEK Vereniging Watersport De Twee Provinciën AGE: 24 CURRENT WORLD RANKING: 26
Jelmer van Beek and his Team Dutch Wave are travelling to Perth for the 2019 Warren Jones International Youth Regatta all the way from the Netherlands!
Team Dutch Wave started together In 2016 after becoming friends through the Dutch big boat development squad, the Team Heiner Talents, founded by the famous Dutch yachtsman Roy Heiner (Olympic medallist and Volvo Ocean Race winner).
Team Dutch Wave was born through the member's aspirations to pursue match racing over other classes of sailing. The team really enjoy match racing and believe that it could be their chance to break through into the international yachting scene.
In 2019, it will be the second time that the team will be competing in the Warren Jones Regatta and will be a great way for the team to cap off a winter full of sailing Down Under.
Representing the Vereniging Watersport De Twee Provinciën – VWDTP and joining Jelmer in Perth in January will be Rutger Vos, Robin Jacobs, James Farquharson & Jorden Van Rooijen.
TOM GRIMES CRUISING YACHT CLUB OF AUSTRALIA AGE: 20 CURRENT WORLD RANKING: 33
Tom Grimes, representing the Cruising Yacht Club of Australia is the current World University Sailing Champion!
The CYCA team led by Tom are the current New South Wales and Australian Youth Match Racing Champions! Tom is currently ranked 30th in the Open World Match Racing Rankings and is also the J70 Australian National Champion. The team trains out of the CYCA Youth Sailing Academy, which in 2018 celebrated their 25th year. Tom will be travelling to Perth with his crew of fellow CYCA sailors, James Hodgson, Louis Schofield, Max Paul and Ben Vercoe.

Aurélien Pierroz Société des régates du Havre AGE: 20 CURRENT WORLD RANKING: 39
Aurélien Pierroz and his crew representing Normandie Université and Société des Régates du Havre, France, will also be travelling across the globe to Petrh in January 2019 to compete in the 17th Annual Warren Jones International Regatta.
Aurélien is the recent winner of the European 2018 Youth Match Racing Championship in Croatia, and finished 6th in World 2018 Youth Match-Racing Championship on Lake Ledro in Trentino, Italy.
Aurélien also raced on the DIAM 24 One Design French Tour this year and was the skipper of a young Normandy Team for the "Tour de France à la Voile", a famous race around the French coasts,alternating coastals Raids and Stadiums races with series of short, close contacts regattas.
Joining Aurélien in Perth will be Baptiste Hulin, Marie Zugolaro, Swann Pain, Arthur Richer and Pierrick Letouze, all representing Normandie Université.
JOHANNA BERGQVIST ROYAL GOTHENBURG YACHT CLUB AGE: 22 CURRENT WORLD RANKING: 40
One of two all female teams, which is a first for the Warren Jones International Youth Regatta, helmed by Johanna Bergqvist from the Royal Gothenberg Yacht Club in Sweden.
Team Bergqvist Match Racing started sailing together 4 years ago and are traveling the world together to compete in the Wim Series, Open Regattas & Youth Regattas. Helmed by Johanna Bergqvist, the team is currently 2nd in the Women's World Match Racingrankings and 37th in the Opens!
Joining Johanna in Perth will be Isabelle Bergqvist, Johanna Thiringer, Beata Törneman & Julia Carlsson from Sweden and Jess Angus & Hannah Lanz from Australia! 
CLARE COSTANZO ROYAL PRINCE ALFRED YACHT CLUB AGE: 22 CURRENT WORLD RANKING: 50
Our second all female team is lead by third time Warren Jones competitor, Clare Costanzo from the Royal Price Alfred Yacht Club in New South Wales, Australia.
Clare is currently ranked 50th in the Open Match Racing Rankings and 8th in the Womens Match Racing Rankings. In 2018, Clare competed at the Warren Jones Regatta as only the 2nd female helm to compete.
Joining Clare in Perth will be Juliet Costanzo, Emma May and Ruby Scolten from Australia, Celia Willison & Charlotte Porter from New Zealand and Emily Nagal, who sailed in the 2017-18 Volve Ocean Race, from Bermuda.
In 2018 Clare, Ruby and Celia competed at the Hardy Cup Youth Match Racing International where they placed 1st. The Warren Jones will be the teams debut racing together, with members of the team achieving some solid national and international results at youth, women's and open match racing events over the past few years.

CHARLIE WELSH NEWPORT HARBOUR YACHT CLUB AGE: 22 CURRENT WORLD RANKING: 56
Charlie Welsh and his Red Star Sailing Team will be travelling all the way from the United States of America to represent Newport Harbor Yacht Club, in Perth at the 2019 Warren Jones International Youth Regatta.
Charlie grew up with most of his teammates in Newport Beach, California, and this will be the team's first major international event abroad. Having only started Match Racing around two years ago, Charlie has truly taken to the discipline, participating in a number of events each year.
Travelling down under in January 2019 alongside Charlie will be his crew of Robert Garrett, Nathan Jamieson, Julia Lines and Sam Wright.
ETHAN PRIETO-LOW ROYAL FRESHWATER BAY YACHT CLUB AGE: 19 CURRENT WORLD RANKING: 259
Ethan Prieto-Low and his team, from Royal Freshwater Bay Yacht Club finished as the highest eligible team at the JESS Match Cup, hosted by Royal Freshwater Bay Yacht Club, which won him an entry into the 2019 Warren Jones International Youth Regatta.
Ethan, at the young age of 19, is a Warren Jones Regatta veteran and, with a rejuvenated team, is excited to be back once again back for the Warren Jones International Youth Regatta in 2019!
Ethan has recently competed in the 2019 Dragon World Championships off Fremantle in early January and this will be the team's fourth consecutive Warren Jones Regatta and have shown great improvement from year to year. After competing in the World University Championships, Musto International Youth Regatta and the Jess Match Cup in 2018, this young team will be a team to watch.
A BIG thank you also to Royal Freshwater Bay Yacht Club for working with us in order to provide increased opportunities for our local teams to gain match racing experience! 
MARCELLO TORRE ROYAL FRESHWATER BAY YACHT CLUB AGE: 17 CURRENT WORLD RANKING: 332
Marcello Torre from Royal Freshwater Bay Yacht Club received the LOCAL WILD CARD for the 2019 Warren Jones Regatta which was awarded by the Organising Authority in December 2018.
Aside from Ethan Prieto-Low, Marcello was the only other eligible team to compete in the JESS Match Cup earlier this month and put out a hard fight for the right to compete in the 2019 WoJo!
We asked Marcello to let us know whether he would like to accept the Wild Card Invitation and this was his response…
"I'm very excited to accept the Wild Card invitation to compete in the Warren Jones International Youth Regatta in 2019. I'm fairly new to the Match Racing scene in Perth , however myself and my team have thoroughly enjoyed competing in local Match Racing regattas and the Warren Jones last year. We are intent on gaining experience and learning as much as possible at regattas such as the Warren Jones so that we can better our own sailing and develop skills and friendships for our future in the Match Racing scene."
Marcello's team consists of Conall Hansford, Owen Ready, Raffael Torre, Andrew Henderson and Ethan McAullay.
CONOR NICHOLAS SOUTH OF PERTH YACHT CLUB AGE: 21 CURRENT WORLD RANKING: 385
Conor Nicholas is the final inclusion in this year's event. Conor and his crew represent South of Perth Yacht Club and are supported by Quantum Sails.   A member of the Australian Sailing Squad in the Nacra17, he is known for his versatility and adaptability having won titles internationally in the Laser Radial, and Nacra as well as being a member of silver medal winning crew  in the Viper640 World Championships in 2018.
A former winner of the Warren Jones as tactician with Sam Gilmour's successful Neptune Racing team in 2015, he is an astute racer in any format of sailing. He also won the 2018 Foundation Youth Cup, returning the trophy to SoPYC for the first time in over a decade. Joining him on the boat this year are many of the team that saw him reach the quarter finals in 2018 in a crew that features a preponderance of Laser Sailors and no less than three former world champions: Finn O'Dea, Zac Littlewood, Rome Featherstone, Callan Winchcombe and Kai Colman.